An analysis by Puerto Rico's Institute of Forensic Sciences has confirmed that Joel Taylor's death in January on an Atlantis Cruise was due to a fatal combination of MDMA (ecstasy), Zolpidem (a version of Ambien), ketamine and MDA (a psychedelic amphetamine).
The death of Taylor, 38, a star on the Discovery Channel's "Storm Chaser," has prompted criticism of Atlantis, the West Hollywood-based gay cruise company, for not taking adequate steps to protect its clients from overdoses on cruises known for their "partying," or use of illegal drugs. The cause of death was first reported by The Blast celebrity website.
Taylor's death was one of several drug-related incidents involving Atlantis Cruises that have made the news.  In 2011, West Hollywood resident Barry Krumholz was arrested on an Atlantis Caribbean cruise and charged with dealing drugs while on the cruise. Krumholz pleaded guilty to the charge. The Associated Press, citing an affidavit filed as part of the charges against Krumholz, reported that ""Agents searched Krumholz's cabin and allegedly found more than 142 ecstasy pills, nearly 3 grams of methamphetamine, a small quantity of ketamine and about $51,000 in cash … While waiting for the suspect to return to his cabin, two more passengers came to buy drugs, according to the affidavit."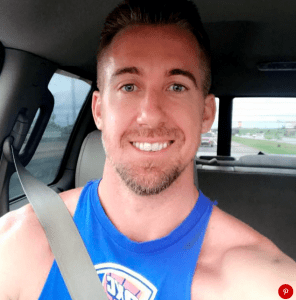 In October 2009, Spencer Yu, an attorney who worked for Warners Bros. and was a member of the GLAAD board, suffered a fatal heart attack on an Atlantis cruise that friends have attributed to drug use.
TMZ reported in January that Taylor was found dead   while on a Caribbean cruise from Fort Lauderdale. He collapsed on a dance floor and was carried to his cabin, where he died. "We're told there were huge quantities of party drugs on board the ship, including cocaine, Ecstasy and GHB," reported the celebrity gossip site, which said such drugs were "flowing freely" among the partygoers.
Taylor's death prompted Jim Key, the former chief marketing officer of the Los Angeles LGBT Center, to write to the head of Royal Caribbean, the owner of the ship used for the Atlantis cruise, to ask that he and other cruise ship companies take steps to ensure medical staffers on their ship can deal with drug-related incidents.
In a letter to the CEO of Royal Caribbean, published as an op-ed by GayLifeLA.com, Key said that while working for the Los Angeles LGBT Center he met with Atlantis CEO Rich Campbell to ask him to take such steps. That meeting occurred after the death of Yu, who was a friend of Key's.
"We asked Mr. Campbell to ensure your ship's medical staff had the necessary experience to care for passengers who had accidentally overdosed or to bring along medical personnel who do. It's very common for promoters of all-night circuit-type parties to have emergency medical staff onsite to treat people suffering from drug reactions.
"I was stunned when he refused our request, saying 'that's news to me' in regard to my comments about the wide use of drugs on his cruises. We were prepared with a number of recommendations to help protect passengers, but by refusing to even acknowledge the truth, he had no interest in hearing our suggestions."