Gov. Jerry Brown has appointed Alice Travis Germond of West Hollywood, as chairperson of the California Fair Political Practices Commission.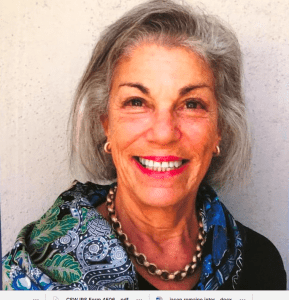 Germond, 75, will fill the remaining seven months of the term of Jodi Remke, who resigned last month from the full-time position. Remke stepped down after part-time members voted to create subcommittees to get involved in policy changes and hiring decisions that had been under Remke's control. Germond's appointment ends in January, when a new governor will take office and can make a new appointment.  The FPPC's job is to enforce the state's political campaign, lobbying and conflict of interest laws.
Germond has been secretary emeritus of the Democratic National Committee since 2013, where she was elected national secretary from 2002 to 2013 and held several positions from 1988 to 1996, including director of party and government affairs, senior advisor, director of party programs and political director for chairman Ron Brown's election.
She has been a special guest lecturer of U.S. politics at Tsinghua University, Georgetown University, Yale University and Shepherd University and for the National Democratic Institute since 2003. Germond was secretary of the Democratic National Convention in 2012, 2008 and 2004. She was acting president at NARAL Pro-Choice America in 2002, where she was executive vice president from 1998 to 2002.
Germond was a self-employed consultant from 1995 to 1998. She was California political director for Bill Clinton's presidential campaign in 1992 and super delegate director for Gary Hart's presidential campaign in 1987, where she was California co-chair in 1984. Germond was deputy political director for Michael Dukakis' presidential campaign from 1987 to 1988. She was national vice-chair for Governor Brown's presidential campaign in 1980, where she was national matching funds director in 1976. Germond was deputy campaign manager for Governor Brown's re-election gubernatorial campaign in 1978.
Germond earned a Master of Science degree in recreation with a concentration in public administration from California State University, Los Angeles.
.