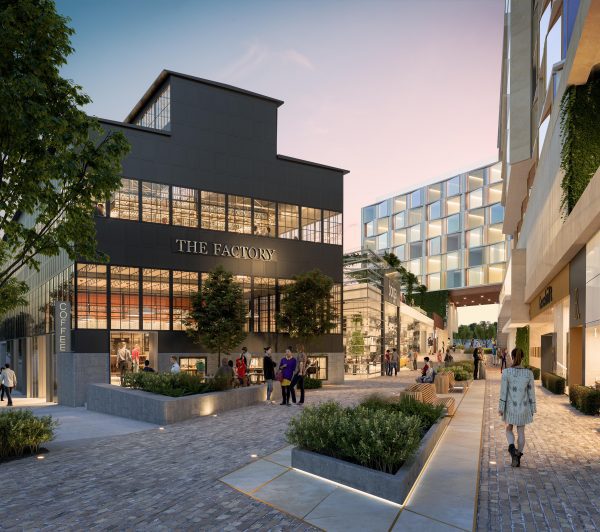 Five years ago, I brought a plan to the people of West Hollywood to develop a neighborhood-friendly retail, restaurant and hotel project on the block between Robertson Boulevard and La Peer. My team and I sat down with historic preservation experts, neighborhood groups, city leaders and individual stakeholders across West Hollywood to create Robertson Lane.
We heard loud and clear that the community wanted us to Save The Factory. The people of West Hollywood spoke, and we listened.
The Factory became the centerpiece of Robertson Lane. We developed more than a dozen historic preservation measures to Save The Factory in consultation with the National Trust for Historic Preservation, the Los Angeles Conservancy, West Hollywood Preservation Alliance and the ONE LGBT Archives.
Three weeks ago, the West Hollywood City Council approved the Robertson Lane project after years of analysis, evaluation and public input at numerous hearings. Even the Planning Commission UNANIMOUSLY voted in support of Robertson Lane.
More recently, however, opponents of our plan to save and restore The Factory have started going door to door collecting signatures, trying to overturn the City Council's approval of Robertson Lane.
Some of the opposition canvassers have outright lied, saying that Robertson Lane would result in the total demolition of the Factory/former Studio One nightclub. Some have claimed Robertson Lane got a waiver to pay hotel workers LESS than the minimum wage.
I cannot allow these lies to go unrefuted. We cannot stand by and let special interests overturn the careful and deliberate process of our city's elected and appointed leaders.
The truth is that Robertson Lane will thoughtfully restore the Factory building piece by piece (an $8 million plan), following the Secretary of Interior's standards for Historic Preservation. The process is required to be overseen by trained specialists.
Robertson Lane also includes an entire 'Workers Bill of Rights' to give hotel workers a living wage and workplace protections.
Professional archivists and LGBT historians will collaborate to create on-site educational displays about Studio One and the club's cultural significance within Robertson Lane.
If there is any confusion, it is because Robertson Lane's opponents have been spreading blatant falsehoods. So, I've decided to stand up and fight back to protect a project that will benefit West Hollywood.
To truly "Save The Factory" as part of Robertson Lane, I am asking my fellow residents to "DECLINE TO SIGN" this misleading referendum petition.
It's the only way to protect Robertson Lane and ensure meaningful restoration of the Factory.
As a local West Hollywood resident, I want to thank the people of my city for their input, feedback and engagement. We are truly a community that cares. Your feedback made Robertson Lane a unique and collaborative project. Now help us to make sure it gets built!
All you have to do to "Save the Factory" is "DECLINE TO SIGN!" the referendum petition. Visit declinetosignweho.com for more information.