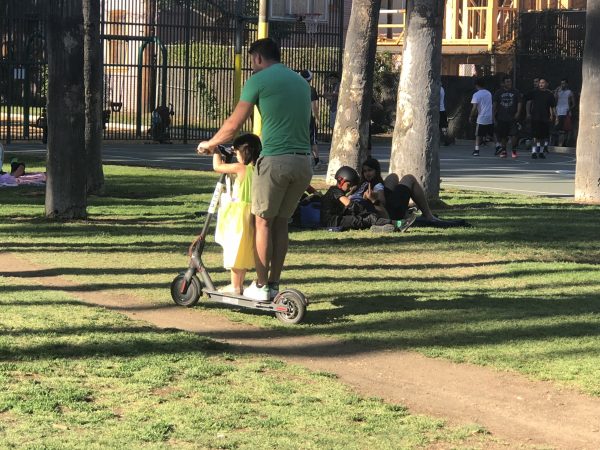 So now what?
The West Hollywood City Council passed a law on June 18 barring companies from renting shared electric scooters in WeHo. This past Sunday, a map on the Bird electric scooter app showed dozens of them available for rent on the sidewalks of West Hollywood. A map on the Lime electric scooter app shows a few more. It looks as if Goat, Mobiscoot, Skip and Spin have yet to make it to WeHo.
And of course anyone walking around our city, the 17th most densely populated in the United States, has seen those scooters clicking down the streets and sidewalks and in the parks, with a ridership that appears to be composed largely of millennials.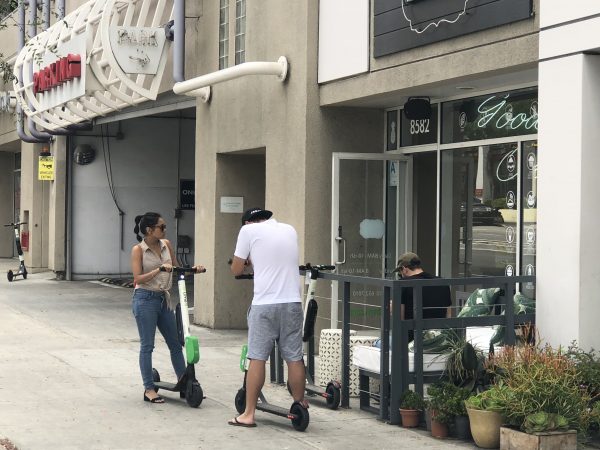 So the topic up for discussion is "Now What"?
The City Council's decision was in response to a proposal by the Public Works and Planning and Development Services departments to conduct a six-month test of the shared electric scooter phenomenon in West Hollywood, after which the city could decide whether to embrace them or ban them. Councilmember John D'Amico voted against it, essentially arguing that the scooters were inevitable.  Other council members complained about the scooters being left on sidewalks and being ridden on sidewalks. Councilmember John Heilman was especially upset that Lime dumped many scooters on the sidewalks of West Hollywood, without the city's permission, in an apparent effort to promote its service.
Even with the ban, it is legal for someone who rents a scooter outside the city limits to ride it into West Hollywood.  Also, private businesses can provide their own spaces for docking such scooters.  Dan Mick, the city's code compliance supervisor, says it also is legal for WeHo residents who own their own scooters to drive them, so long as they don't use them on sidewalks.
The proposal would have allowed a maximum of three companies to each locate up to 50 scooters within the city for six months. The companies would be required to share ridership data with the city, which would put restrictions on hours of operation and location of the scooters.  If the city agrees to license shared electric scooters, it would see some revenue.  The City of Santa Monica is considering a plan where scooter companies would pay a licensing fee of $20,000 per year, with a $130 fee per scooter.
Should the West Hollywood City Council reconsider its decision and implement the test suggested by City Hall?
If the city doesn't allowed shared electric scooters to be rented on the sidewalks of West Hollywood, what can it effectively do to ban them? And how can it let those likely to rent such scooters know that they can't leave them on WeHo streets and sidewalks when they are finished?