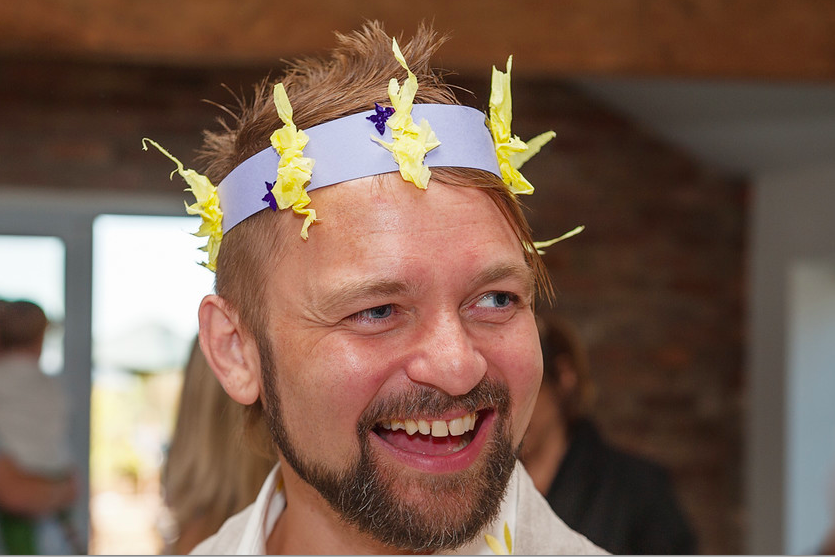 A BDSM relationship that involved "recreational mummification bondage" took a turn for the worse, leaving a 48-year-old man dead in the basement of the home of a Hollywood agency executive.
A story in Variety, the entertainment trade publication, calls out the homeowner as Skip Chasey, an executive at William Morris Endeavor who is known in the BDSM world as "Master Skip." It was on Nov. 19 last year when police were called by Chasey to the BDSM room in the basement of his house on Holly Knoll Drive in Los Feliz, where they found the body of Duncan Gilbert.
A report from the LA County Coroner's Office says that at 6:20 p.m. Gilbert had been "covered from head to toe by plastic wrap and gaffers tape with small breathing holes at the mouth and nose. The decedent's partner (Chasey) observed that the decedent was not reacting properly…
"The partner called 911 and began cutting off the plastic and tape. Los Angeles Fire Department Rescue 35 arrived at the location and observed the decedent lying supine on the floor in cardiac arrest."
Officers investigating the incident reported that Gilbert, also known as Doron George, and Chasey had known one another for seven months and had engaged in mutually agreed upon bondage and sadistic/masochistic sexual behavior in the past in Chasey's BDSM room. Gilbert had written articles in the past about body wraps. He grew up in the United Kingdom received a Ph.D. from UCLA in somatic dance training. He worked as an instructor at CalArts, UCLA, and UC Riverside, according to an online memorial posted by his mother.
The coroner's report noted that the basement of Chasey's house was "fitted out as a BDSM-style dungeon. The room is equipped with padded floor tiles, a St. Andrews Cross, a ladder back chair, a padded examination table, and a metal cage. Racks on the walls contain numerous floggers, paddles, crops, canes, leather masks, and hoods and ropes are noted in the room … Numerous eye hooks are observed in the ceiling and ceiling beams for suspension and bondage."
The report says that Gilbert was found nude, "lying in a supine position on the floor of the room He is wearing a locked metal chain around his neck and a penile chastity gage."
The death got the attention of Variety earlier this week after it was featured in Mark Ebner's "The Gray Zone" podcast.
Variety reached out to William Morris Endeavor for its reaction. The agency said that the police had closed their investigation and no charges were brought. If things changes, they would reconsider the matter.
Chasey is represented by John Duran, a gay lawyer who is the mayor of the City of West Hollywood. Duran told Variety that the incident was consensual and there was no evidence that Chasey's wrapping Gilbert in plastic had caused his death.
"It's been very sad and traumatic for Skip," Duran said. "It's someone he had an ongoing relationship with. Nobody expected it to end this way."