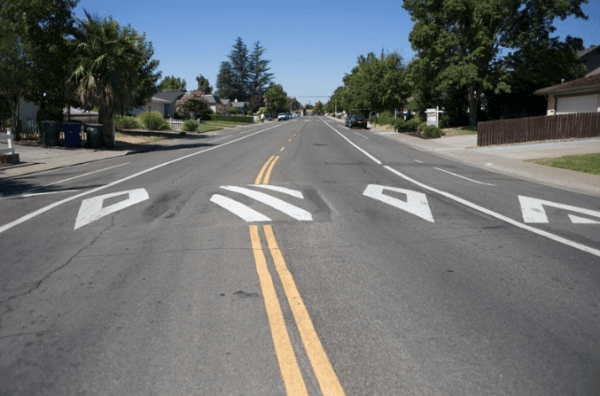 West Hollywood residents looking to support traffic calming measures for their neighborhoods now can do that online.
The online process is part of the city's Neighborhood Traffic Management Program. The program is designed to let residents work with City Hall staff to find solutions to traffic issues on neighborhood streets.
The NTMP program is focused on improving neighborhood quality of life by:
— Reducing cut-through traffic on residential streets;
— Slowing traffic on residential streets;
— Creating safer walking and bicycling conditions; and
— Providing greening opportunities.
It is a five-step process that involves recommendations from neighborhood traffic studies. The steps include:
— Written Request — Requests can be initiated by an individual or a neighborhood group;
— Data Collection and Analysis — Staff evaluates the feasibility of requests. Solutions for basic requests can implemented within several weeks; other requests require more evaluation including the collection of data on the street segment including speed surveys, traffic volume counts, crashes, bicycle routes, pedestrian activity, and impacts on neighboring streets;
— Community Involvement — A community meeting will be held to collect general information about the neighborhood concerns. If the request moves forward, there may be follow up meetings to discuss potential solutions. Agreement of more than 50% of neighborhood residents is needed in order to implement some projects;
— Commission and Council Action — The city's Transportation Commission and the City Council will review requests for approval of traffic calming implementation; and
— Final Project Implementation — Pending City Council approval, the project is placed in the budgets and is implemented.
Information about the current 38 traffic calming proposals recommended by recent citywide traffic studies can be found on the NTMP web page, where neighborhood residents can add their comments.
More information is available from Walter Davis, the city's Neighborhood Traffic Management Program specialist, at (323) 848-6328 or at wdavis@weho.org. For people who are deaf or hard of hearing, please call TTY (323) 848-6496.