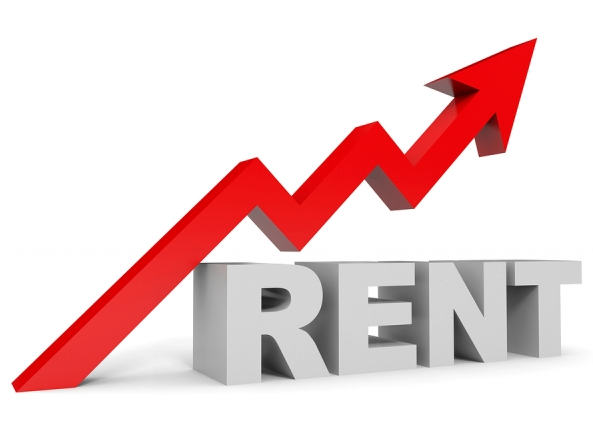 Landlords can raise monthly rents for rent-stabilized apartments in West Hollywood by 3% in September, two-thirds more than last year's permitted increase and the highest jump in recent years.
The allowable increase will take effect on Sept. 1 and be in effect through Aug. 31, 2019. Property owners may levy it on a tenant who has lived at least a year in his or her apartment or if that tenant has gone without a rent increase in previous 12 months.
The increase in September 2017 was 1.75%. In September 2016 it was 1% and in September 2015 it was 0.75%.
The allowable rent increase is calculated yearly as 75% of the increase in the Consumer Price Index for the greater Los Angeles region, which is determined by the federal Department of Labor's Bureau of Statistics. That calculation showed a CPI  increase of 4.1 percent in May over the same month the year before.
The rent increases apply only to rent-stabilized apartments, which make up 93% of the city's rental housing units and house 78% of WeHo residents. Rent-stabilized units are those built before July 1, 1979. While owners of rent-stabilized buildings must limit rent increases to the city's designated percentage for existing tenants, they can raise the rent to the market level when a tenant moves out.
West Hollywood, like many other cities in Southern California, has a major housing shortage that economists see as the prime reason rents and housing costs are so high. The 2016 Housing Report released by the city last year says that more than half the city's residents are "rent burdened," meaning they spend 30% or more of their income on rent and thus may face challenges paying for food, clothing, transportation and medical care.
The report paints a picture of a city with a small pool of households inhabited by moderate-income residents (17%) and a much larger number of very-low and low income households (41%) and of more relatively affluent households (43%).