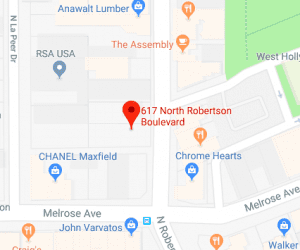 The City of West Hollywood will host a ribbon-cutting ceremony on Monday to celebrate the completion of a parking lot located on the west side of North Robertson Boulevard between Melrose Avenue and Santa Monica Boulevard.
The parking lot, located at 617 N. Robertson Blvd., will provide 29 spaces. It sits between the VCA Animal Hospital to its south and the Log Cabin AA Club to its north.
"While North Robertson is known for its many exciting nighttime clubs and restaurants, it is also the gathering spot for hundreds of people daily seeking recovery from addiction," said West Hollywood Mayor John Duran in an announcement of the opening. "The new lot next to the Log Cabin will accommodate the many members of the recovery community who come to West Hollywood to stay free from alcohol and drug dependence."
The ribbon-cutting ceremony will take place at 5:30 p.m. at the Robertson lot with City Council members present. The event is free and open to everyone. No RSVP is required.