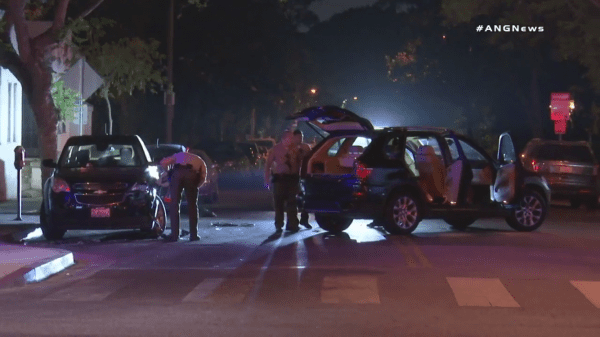 An attempt by Sheriff's deputies to stop a stolen BMW SUV near La Cienega Boulevard and Sherwood Drive in West Hollywood led to a high speed chase down Santa Monica Boulevard at 4 a.m.
When deputies initially approached the vehicle the driver suspect fled. The suspects threw a gun out of the car on Santa Monica Blvd in front of Shake Shack, near La Cienega Boulevard. The suspects continued down Santa Monica and crashed into a parked car at Genesee and Santa Monica.
The suspects fled on foot and remain at large. No descriptions have been made available. West Hollywood Sheriffs deputies are handling the investigation.