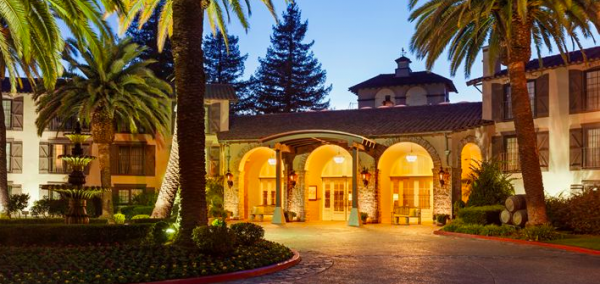 West Hollywood's Mani Brothers Real Estate Group is expanding beyond greater Los Angeles and  more deeply into the hotel industry.
The Real Deal, a real estate trade publication, has reported that Mani Brothers recently purchased a 205-unit hotel in Napa Valley. Mani Brothers in the past has focused on office property. Among its prominent properties in West Hollywood are the 9000, 9200, 9201 and 9220 Sunset Blvd. buildings and the Pizza del Sol at 8439 Sunset. It also owns properties in the Carbon Beach and Silicon Beach areas. The company added a hospitality segment in 2015 and now owns the Malibu Beach Inn.
The Napa Valley hotel that it purchased is Embassy Suites Napa Valley at 1075 California Blvd., owned by RLJ Lodging Trust.
According to the Real Deal, "the Mani Brothers are planning on redesigning and renovating the 83,000-square-foot hotel, which was built in the 1980s. Once completed, the hotel will be rebranded as a Curio Collection hotel, the upscale brand of Hilton Hotel and Resorts."
The renovated hotel will include a spa and swimming pool and 54 new hotel rooms.
Mani Brothers owns and operates roughly 1.3 million square feet of real estate.