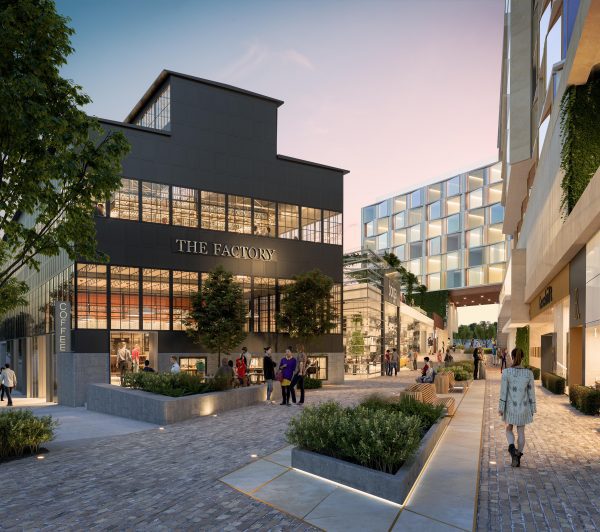 A campaign by Unite Here Local 11 to block construction of the Robertson Lane project apparently has failed.
The hotel and restaurant workers union had a deadline of July 18 to submit a petition signed by 10% of West Hollywood registered voters demanding that an item be put on the Nov. 8 ballot to rescind the City Council's approval of the project in June. According to City Clerk Yvonne Quarker, the petition was not submitted by the deadline.
The petition effort, and a counter effort by Faring, the developer of Robertson Lane, likely was expensive. The union paid people to go door-to-door in West Hollywood asking that they sign a petition to have the Robertson Lane project's approval overturned. Faring paid people to solicit signatures on the sidewalk in what it called a "decline to sign" campaign that was billed as an effort to save The Factory. It also mailed flyers to local residents promoting its plans for The Factory and advertised the effort on WEHOville.
The Factory, a building that was designated historically significant as the location of Mitchell Camera from 1929 to 1946, and Studio One, a gay club, from the 1970s to the early 1990s, was the focus of the United Here campaign. After objections to its initial plan to demolish The Factory, Faring pledged to preserve the majority of the building and reposition it on the Robertson Lane property. However, United attacked Faring for what it said was the developer's failure to acknowledge the bias against African-Americans and women that was part of the club's history. Faring countered that it was planning to acknowledge that in a history of the building.
Unite Here's campaign was seen as an effort to get Faring to guarantee that the operator of a hotel in a nine-story building that will be part of Robertson Lane would enter a contract with the union.
United Here itself has come under criticism for lobbying to exempt hotels with a unionized staff from having to pay the minimum wages for hotel workers established in cities such as Los Angeles, San Francisco, San Jose, Oakland and Santa Monica. Such union exemptions do not have to meet state and federal pay standards and are alleged to make hotel owners more receptive to unionization of their employees.
United Here's communications director, Andrew Cohen, hasn't responded to a call from WEHOville as of publication. Faring declined to comment on the matter.