In May it was porn star Stormy Daniels. This month it is Scotty Bowers, famous as the gay pimp of Hollywood, who will be receiving a proclamation from the City of West Hollywood.
Bowers is the subject of a documentary titled "Scotty and the Secret History of Hollywood," whose theatrical release is scheduled for this coming Friday. The documentary, by Vanity Fair's Matt Tyrnauer, tells the story of Bowers' work as an attendant at a gas station on the corner of Hollywood Boulevard and Van Ness from where he helping closed Hollywood celebrities find men for sex.
"It's been said with a wink that Scotty Bowers helped put the 'wood' in Hollywood from the 1940s to the 1980s," said West Hollywood City Councilmember John D'Amico in an interview with the Hollywood Reporter. D'Amico will present the proclamation to Bowers, who just turned 95, at an event at 5 p.m. at The Abbey on Robertson Boulevard, which is open to the public. On May 23, it was D'Amico who presented the key to the city to Stormy Daniels while Mayor John Duran presented her with an official city proclamation outside the Chi Chi La Rue sex shop on Santa Monica Boulevard.
Bowers, who is married (to a woman) lives in the Hollywood Hills. He is said to have connected celebrities such as like Cary Grant, George Cukor and Rock Hudson with men for sex and even arranged sexual liaisons for Vivien Leigh and Katharine Hepburn and the occasional heterosexual. He says he didn't accept payment for those services.
Bowers was a former Marine when he moved to Los Angeles after World War II. While working at the gas station he was given a $20 "tip" by Walter Pidgeon, the tall and handsome (and married) actor who starred in "Mrs. Miniver," for performing some personal "services."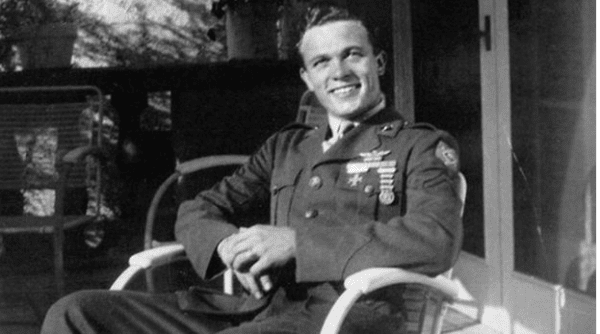 Bowers began arranging similar services with other men for other closeted celebrities. In 1950 he quit the service station job and began working full time as a prostitute, bartender and handyman. He himself preferred the company of women.
Bowers told his story in "Full Service: My Adventures in Hollywood and the Secret Sex Lives of the Stars," a book published in 2012. He said that he waited until then to tell his story because most of those he worked with had died and he wouldn't be embarrassing them.