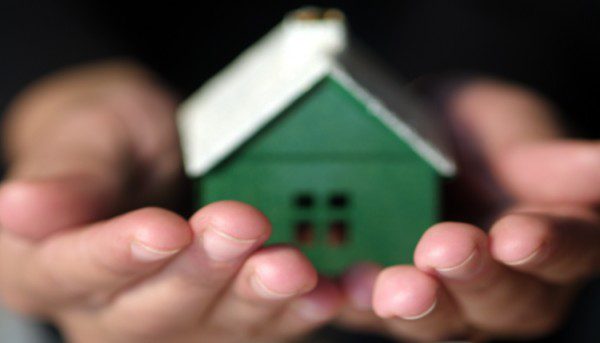 In a three -three vote, West Hollywood's Planning Commission recently failed to reach a decision about the proposed project at 939-949 Spaulding Ave. and 7732 Romaine St.. The 22-unit condo project with four "affordable units" is not just replacing seven or eight rent-controlled units, it is displacing 11 more West Hollywood residents from rent controlled (not rent stabilized) apartments.
Anyone who is paying attention may have noted that we are losing housing that is truly affordable at an alarming rate. We are losing (or have almost completely lost) housing that the workforce, young families, seniors, young LGBTQI people fleeing discrimination can afford. West Hollywood citizens also may have noticed that at the same time as we are losing our affordable housing our homeless population is growing. We are not the West Hollywood that was once a welcoming city, a haven in the midst of urban sprawl … no more Matthew Shepards here…they don't have enough money.
Now, back to Romaine and Spaulding. The trees the developer complained about (and wants to remove) are approximately 50 feet in height and gorgeous. I ask that readers of this to go to the southwest corner of Spaulding and Romaine and look at this lovely quiet corner of West Hollywood, and ask yourself how you would feel about losing your home and this beautiful setting. I guarantee that if it isn't you today … you have only to wait for tomorrow. The developer says the trees were "inappropriately placed" and were "all diseased." It was suggested by the Commission that maybe the trees had just been neglected (?).
Also city staff spoke about how this building would "increase much needed rental stock." That, my friends, is simply laughable. It will "increase much needed rental stock" ONLY if you can pay the $3,000 to $7,000 a month that a one- or two-bedroom (small) apartment costs in this city. It is a common and ridiculous assertion that these buildings will "increase much needed rental stock." Make no mistake, the increase is in luxury rental stock for what one of our council members once described as a new modern young population "who" (and I'll never forget this) "go to Paris for lunch."
This development at Spaulding and Romaine will most certainly eliminate more units of never-to-be-replaced rent controlled apartments from the housing stock…AND…for the elderly who live in any of those apartments, the stress of moving may be too much for them to handle or adjust to, as sadly it has been for elderly WeHo residents who are not well connected to our developer-funded City Council members.
If you believe in truly affordable housing (as I have for the last 25 years, and devoted my career to its development) then, with the $100 million General Fund surplus the city is so fond of bragging about, we should BUILD affordable housing. We should build on empty lots, like at Crescent Heights and Santa Monica, and in abandoned buildings throughout the city and stop throwing West Hollywood residents out of their homes.
And finally, as is the case with almost every housing developer in this city, these guys have "pulled a tract map." What that means is they get their projects approved as condominiums, but the tract map approval (something the city routinely approves), allows them to rent the building as apartments. The advantage is…as usual…all to the developers. Should they want to sell their buildings in whole rather than as condominiums, they can simply evict all the residents, even from the so-called "affordable units," without cause under the Ellis Act and then sell the intact building.
This increases their profit exponentially and saves the new buyer any problems with potentially controversial permits or pesky city rules concerning new construction as long as the units are not then rented for about five-years. There's more, but this is too long already.
So, there it is. The project was continued to a date uncertain, when it will cycle back around to the Planning Commission. Please consider Standing Up and Showing Up and Speaking Up against the continued loss of truly affordable housing, the ever increasing number of evictions of West Hollywood residents and the senseless destruction of what is left of what we used to call our Urban Village.
Can we make West Hollywood a welcoming, diverse city again? It's all up to us! There is still time if we, the citizens of West Hollywood, stand together. So please support your fellow WeHo residents who live in those rent controlled units at 939-949 Spaulding Avenue and 7732 Romaine Street.