The Hollywood Chamber of Commerce has never removed a star from the Hollywood Walk of Fame. But if the West Hollywood City Council tonight follows through on plans to ask the Chamber to remove the star honoring Donald Trump, and the Chamber agrees, perhaps Hollywood will see a minor reduction in Hollywood Boulevard crime.
The most recent star-related crimes occurred on July 25 when the Trump star was smashed with a pickaxe. Artist Mikel Clay, 24, was charged today with felony vandalism in the incident. He is set to be arraigned on Aug. 15 and could face up to three years in jail if convicted.
It was about 3:30 a.m. on July 25 when police were alerted to the vandalism on Hollywood Boulevard near Highland Avenue. Witnesses told ABC7 that a man carrying a guitar case pulled a pickaxe from the case and broke up the star.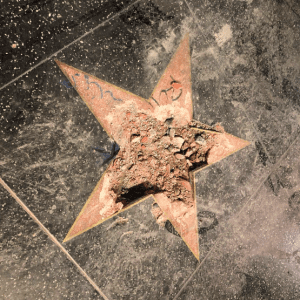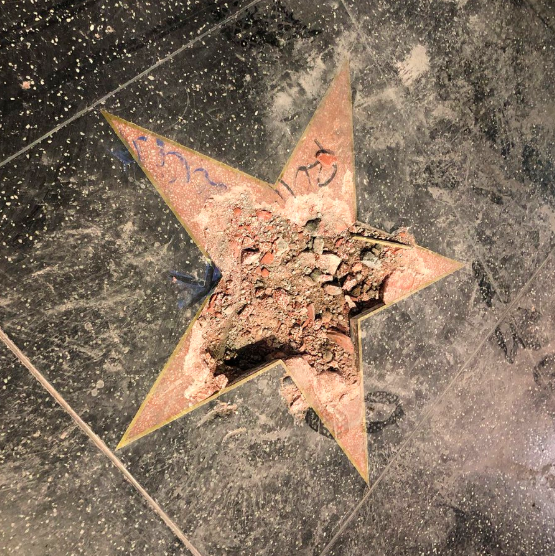 After bashing through the plaque, the man called police and advised he had vandalized Trump's star, the Los Angeles Times reported. He said, "See you soon" before leaving the scene, Lt. Karen Leong of the Los Angeles Police Department's Hollywood Division told the newspaper.
About an hour later, officials say Clay walked up to Beverly Hills police headquarters, identified himself and said he wanted to turn himself in.
It was the second time Trump's star has been vandalized in less than two years. In October 2016 a man dressed as a construction worker smashed the star with a pickaxe and sledgehammer. James Otis pleaded no contest to felony vandalism in February 2017 and was sentenced to three years probation, 20 days of community service and agreed to pay $4,400 for the damage.
Following the vandalism, the CEO of the Hollywood Chamber of Commerce, which administers the Walk of Fame, urged would-be vandals to vote if they wanted to make a political statement.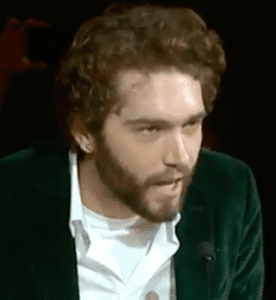 "The Hollywood Walk of Fame is an institution celebrating the positive contributions of the inductees," said president and CEO Leron Gubler. "When people are unhappy with one of our honorees, we would hope that they would project their anger in more positive ways than to vandalize a California State landmark. Our democracy is based on respect for the law. People can make a difference by voting and not destroying public property."
West Hollywood City Councilmembers John D'Amico and Lindsey Horvath have put an item on tonight's Council agenda urging the Hollywood Chamber and the City of Los Angeles to remove the president's star "due to his disturbing treatment of women and other actions that do not meet the shared values of the City of West Hollywood, the region, state, and country."
The Hollywood Chamber received a request in 2015 to remove a star honoring comedian Bill Cosby but declined to do it.