The March 5, 2019, West Hollywood City Council election is almost six months away but already the campaign dollars already are rolling in for three of the candidates.
In a campaign contribution report covering Jan. 1 through June 30, Councilmember John D'Amico reports having received $22,551 in June, when he apparently started raising money. Incumbent Councilmember Lauren Meister, who began fundraising earlier, reports having received $12,074 between Jan. 1 and June 30 of this year. Councilmember Lindsey Horvath, who has yet to announce whether she will run for re-election, hasn't issued a report.
Among the five challengers, only Duke Mason has filed a report, and his shows that he has raised $29,000, far more than the incumbents to date.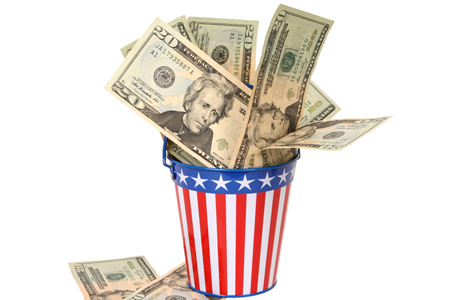 The campaign forms paint interesting pictures of the candidates based on who composes their donor base. D'Amico's donations come largely from real estate developers and those who work with them. They include a $500 donation (the maximum allowable) from Nate Goller, owner of the land on Robertson Boulevard where the Robertson Lane hotel will be built. Other real estate operators are Craig Berberian of the Empire Property Group, William Cunningham-Corso, president of Cunningham Development, Andrew Nagel of Combined Properties, Anthony Zehenni of Aladdin Developers and many more, each of which gave the maximus $500 donation. Those donations were booked on June 13, suggesting they may have been inspired by a fundraiser on June 5 for D'Amico hosted by Steve Afriat, Jim Arnone and Jeff Seymour, lobbyists who represent development, billboard and other interests before the City Council.
Meister's contributions appear to be largely from family and friends and community activists such as Cathy Blaivas and Elyse Eisenberg. A couple of local hotel owners and managers made contributions. They include Jeff Klein of Sunset Tower and Alan Johnson of the Ramada Hotel. Meister has raised objections to the rapid growth of hotels in West Hollywood, arguing that it will hurt the business of current hotels.
Mason's most surprising contribution comes from Michael Armstrong, the concierge at the Beverly Hills Hotel. Mason was one of the active members in promoting a boycott of that hotel in 2016. He helped lead a demonstration across from the hotel to call out the fact that its owner , the sultan of Brunei, still allows the enforcement of Sharia law in Brunei. The strict version of the Muslim Sharia law in Brunei allows the murder of gay and lesbian people and brutal beatings of women who have abortions. Mason is a member of West Hollywood's Gay and Lesbian Advisory Board.
"Two years after the boycott began, the Sultan of Brunei has still not repealed sharia law in his country," Mason said in a post on Facebook at the time. "The hotel's powerful PR machine has tried to sell people on the idea that the boycott has 'fizzled,' but lets prove to them that we are stronger and more determined than ever!"
The boycott has largely fizzled, with clueless celebrities these days posing for selfies and shots by paparazzi in the hotel's Polo Lounge.
When asked about his acceptance of the $500 donation from Armstrong, Mason noted that Armstrong is a long-time family friend who Mason got to know when he patronized the hotel as a child.
"However I realize it looks like I'm receiving money from the hotel and I've already reached back out to him about returning it," Mason said.
Mason's other contributors include well-known actors such as Scarlette Byrne and Will Bethencourt, investor David Bohnett, his mother, the singer Belinda Carlisle, and Peter Norton, co-founder of the Hard Rock Café.