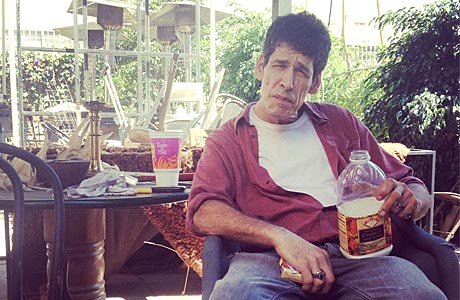 Scott Imler, known as an advocate for medical-use cannabis and as pastor of Crescent Heights United Methodist Church, has died.
Imler's death was announced yesterday in a post on Facebook by George Leddy, his partner of 30 years. Leddy said that Imler, who had struggled with epilepsy for years, died in his sleep.
Imler, along with local activist Lyn Etcetera, was a strong advocate for the passage of Proposition 215 in 1996, which legalized the medical use of cannabis in California. He also was an advocate for same-sex marriage.
A profile of Imler published in WEHOville in 2012 notes that he first moved to Los Angeles in 1995 to gather signatures for Proposition 215, which he co-authored. "The measure passed, making medical marijuana legal in California – for the most part. It was still, after all, illegal at the federal level, and has existed, ever since, in a kind of legal gray area, a hostage to the prevailing winds of different federal and local politicians."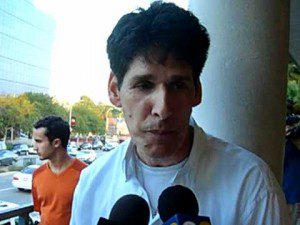 Mayor John Duran, who represented Imler in some of his battles for legalizing medicinal cannabis, praised him for his ability to win people to his side. "He was able to convince a lot of opinion makers about the legitimacy of his cause," said Duran. "Including a lot of us who thought his cause was way out there."
After the passage of Prop 215, Imler opened the Los Angeles Cannabis Resource Cooperative, the first marijuana dispensary in L.A. County). He also joined Crescent Heights United Methodist Church, now closed, which is located at the southeast corner of Fountain and Fairfax avenues.
"I was already partnered with my husband for 10 years," Imler said in the 2012 interview. "I wasn't really a party boy. I got here in '95, and I started looking for a way to connect people besides alcohol and drugs."
In 2005, Imler was named pastor of Crescent Heights Methodist Church. He made the church a center of support for those struggling with addiction and many recovery meetings were held there. It also became a resource for those looking for medical cannabis. Crescent Heights was home then to Project Angel Food, which provides meals for AIDS patients, and to the EAGLES Program, the LA Unified School District's alternative LGBT high school.
Imler faced several major obstacles in his adult life. Three weeks after 9/11, his cannabis dispensary was raided by federal officials. Two years later, the U.S. Attorney negotiated a plea deal that sentenced Imler to one year of probation and a $100 fine for selling cannabis, a federal crime. The feds also shut down the Cannabis Resource Cooperative. A week later Imler had cancer surgery that required removing the top half of one of his lungs. As a result part of the left side of his back collapsed, leaving Imler bent over for the rest of his life, with his neck roughly perpendicular with his spine.
Imler also fought United Methodist's California-Pacific Conference over its decision to close the church, citing its low attendance of less than 40 people. Imler claimed the church was discriminating against him and his congregation because of his work as an LGBT activist. In 2013, the church evicted Imler, who had lived on the property as its caretaker.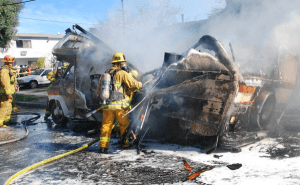 After the eviction, Imler moved into a small RV in Compton with his four dogs. Leddy, who taught at Los Angeles Valley College in Valley Glen, took an apartment there so he could be near work. On Feb. 14, 2016, while Imler was driving to Valley Glen to visit Leddy, his camper caught fire, destroying all of his belongings and his four dogs, Kai Li, Spike, Rusty and PuppyWho. The RV also contained the cremated remains of eight of Imler's United Methodist Congregants.
In a letter to Mayor Duran after the incident, Imler wrote:
"In just a little while, when I can see clearly and the rain is gone, I'll be bringing my friends back to West Hollywood, where they belong – at the corner of Fountain and Fairfax – along with the cremains of eight dearly departed congregants who were previously interred at the church and have travelled with us since the summer of 2013 on our rainbow road of renewal. It's the only rightful place for the dozen of them all to rest in the circle of life."
In his Facebook post, Leddy said he will post details about Imler's funeral as they become available.