Is Stormy Daniels today's Rosa Parks?
West Hollywood Mayor John Duran made that argument Wednesday in an interview on 790KABC's "McIntyre in the Morning" which can be accessed at the top of this story.
Duran was invited by host Doug McIntyre to discuss the West Hollywood City Council's call for the Hollywood Chamber of Commerce to remove Donald Trump's star from the Hollywood Walk of Fame. That call has stirred a big debate, with some Trump opponents supporting the Council's resolution and others arguing that it's a meaningless gesture that gives Trump supporters another reason to condemn liberal Democrats.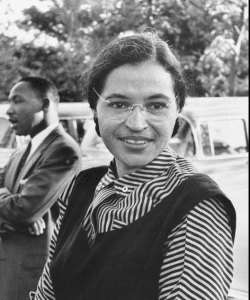 McIntyre, who said he is not a fan of Trump and didn't vote for him (or Hillary Clinton), questioned why Trump's star should be removed when there are many other stars on the Walk of Fame representing celebrities whom history has exposed as evil to some degree.
Duran argued that Trump's star stands out because Donald Trump, unlike the others, is the leader of the free world.
In arguing that the City Council's resolution was creating protests strengthening Trump's followers, McIntyre asked Duran why he had given Stormy Daniels the official key to the city on May 23, which the mayor had proclaimed Stormy Daniels Day. Daniels, a porn performer whose real name is Stephanie Clifford, became famous for her claim that Donald Trump's lawyer, Michael Cohen, paid her $130,000 in hush money to conceal her alleged sexual affair with Trump. Daniels has sued Trump, claiming that a non-disclosure agreement that Cohen made her sign is invalid because it does not include Trump's signature.
"I mean, she's not doing it for some higher moral reason, she's doing it for cash," McIntyre said of the lawsuit by Daniels.
Duran noted that the lawsuit filed on Daniels' behalf by Michael Avenatti, who has achieved fame of his own for representing the porn performer, has revealed slush funds that may incriminate Trump.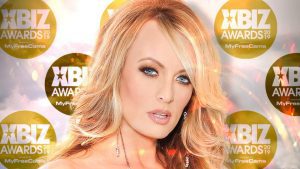 "Sometimes the most unlikely characters end up entering a place in national history," Duran said. "Rosa Parks…."It
"Wait a second, I have to jump in here. I have to jump up here," McIntyre said. Please don't analogize Rose Parks with Stormy Daniels in the same sentence. It's historically debased … Rosa Parks made a conscious deliberate and heroic stand against racial injustice. Stormy Daniels is trying to cash a check."
It's true that Parks and Daniels are different in many ways. Parks, an African-American woman, is famed for her refusal on Dec. 1, 1955, to obey a bus driver in Montgomery, Ala., who asked her to surrender her seat in the "colored section" of the bus to a white passenger. Parks, already active with the NAACP, was arrested for civil disobedience for violating Alabama's segregation laws. Her arrest led to a year-long "Montgomery Bus Boycott" and a series of lawsuits. Eventually, in a related case, the U.S. Supreme Court rules such segregation was illegal. The United States Congress has called her "the first lady of civil rights" and "the mother of the freedom movement."
Daniels, whose real name is Stephanie Clifford, is a Caucasian woman who has made a living for years as a porn performer. Daniels' battle with Trump has garnered publicity for her "Make America Horny Again" tour. And while she is seen as an idol by many on the Democratic left, Daniels actually declared herself a Republican in 2010 while considering whether to run for a U.S. Senate seat in her native Louisiana. Daniels, who ultimately decided not to run, would have faced incumbent David Vitter, a "family values" Republican who was revealed to be the client of a Washington, D.C., prostitute. The Washington Post reported that "Daniels … did not run from her time in porn while contemplating her candidacy, telling reporters her campaign slogan would be 'Screwing People Honestly'."
The lawsuit was not filed to take down the president," McIntyre said of Daniels's suit against Trump. "This lawsuit was filed to cash in because she made a settlement with Donald Trump before he became president, and she realized there's a lot more cash on the table."
"Sometimes you get your heroes and heroines in unlikely places," Duran said.