West Hollywood has a varied history covering agriculture, electric streetcars, motion pictures, entertainment and design, almost guaranteeing a few aspects may have escaped your attention over the years.
1. Chinigchinich Was WeHo's First Cult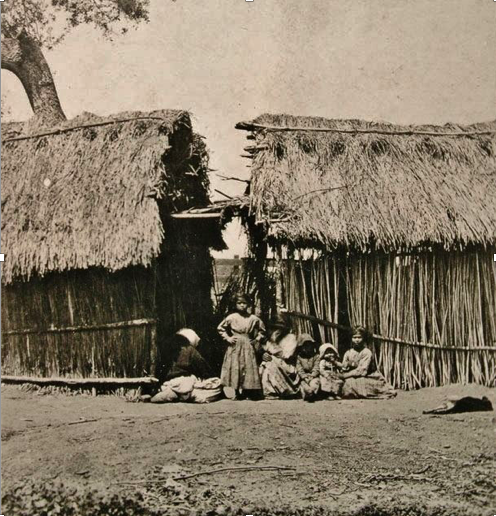 This sect became popular with the area's indigenous Tongva people sometime around the mission era, according to CurbedLA.com. Whether a religious or true cult, it was named after Chin, who was believed to be a figure of great power. He ascended up into the stars after teaching natives certain rituals, customs and laws, notes the Humanities Department at the University of California – Irvine.
Rituals involved sand painting and ingesting the hallucinogenic jimsonweed, or devil's snare, though maybe not in that order.
More prominent cults wouldn't emerge until the 1970s and 1980s. The Source Family was a popular love cult that combined hippies, health foods, sex, drugs, rock-and-roll, yoga and homemade spirituality. Its 140 or so members were led by a wanna-be stuntman from Cincinnati who called himself Father Yod. In 1969, he opened The Source, a trendy health food restaurant on the Sunset Strip featured in the Woody Allen movie "Annie Hall." Father Yod used the restaurant to recruit loads of beautiful young women. He was out to show the world what being a love cult leader was all about – sex, and lots of it.
Far more sinister was Buddafield, a 1980s brainwashing cult whose members lived in communal homes spread around West Hollywood. "Michel," its leader, was a Speedos-wearing failed actor and ballet dancer from Venezuela who sexually abused many of his male followers.
Both cults fled to Hawaii when watchdog groups got too close. Father Yod was killed in his first attempt at hang gliding. Depending on the source, Michel is still in hiding there with a whole new group, or he's occasionally spotted being carried on a throne and massaged by followers.
2. How Sherman Staved Off Annexation by Los Angeles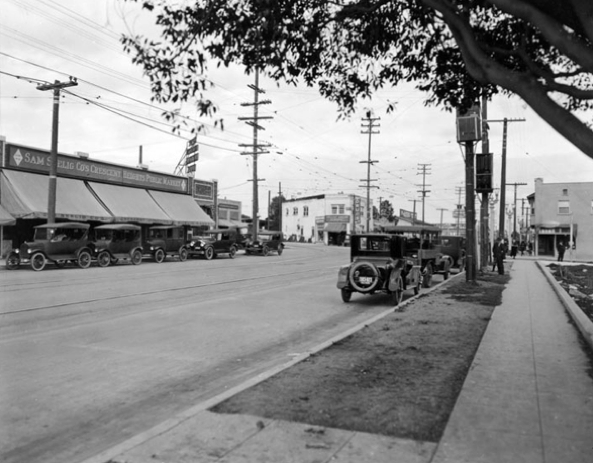 Los Angeles' ever-growing metropolis bumped up against the Sherman community's street grid in the early 1920s. Sherman, which later became West Hollywood, itself had a booming population by 1922, thanks to a robust electric streetcar business and a budding motion picture industry.
As Sherman's development began to meet that of Hollywood, by then a part of Los Angeles, some in both the community and in the metropolis began speaking of annexation, KCET history expert Nathan Masters reports.
"Los Angeles promptly annexed several large but mostly vacant tracts surrounding Sherman: the 1,203-acre Fairfax district became part of L.A. with the unanimous approval of its 16 residents. A 7-0 vote joined the 430-acre Melrose district with L.A.," according to KCET. "L.A. easily incorporated these vast tracts into its city limits without contention, but Sherman was an established community with an independent identity, and the issue of annexation divided Sherman's population and business interests."
Realtors supported it, arguing that future development depended on access to L.A.'s sewer and fire protection services. Sherman's Board of Trade and Chamber of Commerce opposed joining the city, however, fearful of increased property taxes. Ultimately, the anti-annexation forces prevailed.
"Instead of relying on L.A.'s utility connections and public services, Sherman financed construction of its own sewer system and relied upon Los Angeles County for police and fire protection services," KCET says.
3. East Beverly? Magnetic Springs? Rainbow Central?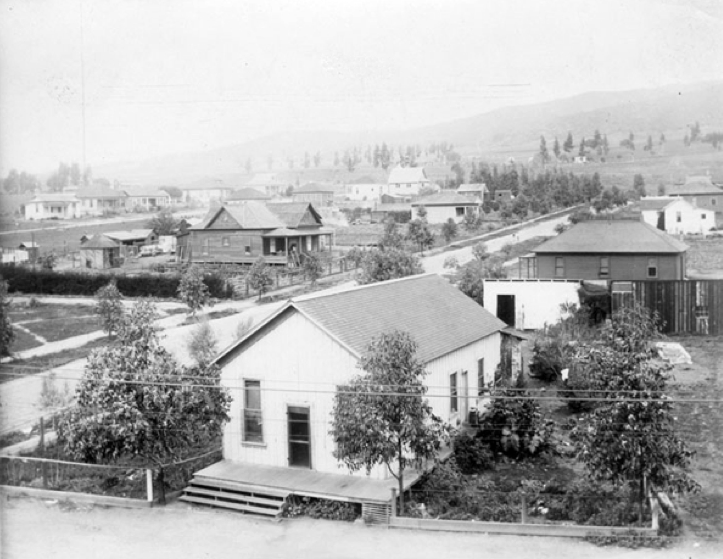 Have you ever wondered what other names were considered when the Sherman Community voted to change its identity in 1925? If not, no worries. Very few people are that boring.
Sherman may have valued its independence, but it was less attached to its name. "Residents mooted several alternatives, including Beverly Park, East Beverly and Magnetic Springs," KCET notes. "The town renamed itself West Hollywood, a moniker pioneered earlier in the decade by the West Hollywood Realty Board – all of this while the community's founder, electric streetcar magnate Moses Sherman, was still alive.
Fast forward to 2015 when the website Thrillist.com suggested changing the names of several L.A.-area communities, including West Hollywood.
Its suggestion: Rainbow Central. Its reasoning: "Why should this self-governing mecca of pride be relegated to directional adjacent-city status? This isn't West anything. This is Rainbow Central and if you don't like it, we hope you get crushed by a float during Pride."
Thrillist.com, on the other hand, suggests renaming two of West Hollywood's neighbors. Editors suggest calling Beverly Hills "Your Doctor's Here," and recasting Hollywood as "Dream Dumpster."
4. The Redd Foxx Walk of Fame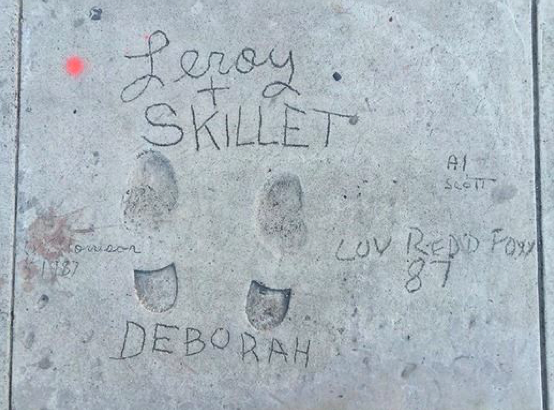 West Hollywood is home to two porn walks of fame, but the website AtlasObscura.com has found another, much smaller and nearly forgotten sidewalk commemoration to another group of celebrities simply etched into the cement out front of Redd Foxx's former office building at 933 N. La Brea Ave.
"The so-called Redd Foxx Walk of Fame is not officially recognized by any plaques or commemorative markers, but some of the names and marks crudely scrawled into the concrete of this site are comedic legends. The few slabs of otherwise unremarkable sidewalk cement that are left over from Redd Foxx's heyday are marked with signatures, dates, and even hand and footprints. The imprints were made when the former building stood, housing Redd Foxx Productions," the website notes.
"The marks were left not only by Foxx himself, but by his 'Sanford and Son' costars and fellow comedians. There is the signature of comedy duo Leo + Skillet, the footprints of LaWanda Page, who played Aunt Esther, and the lightly scrawled name of musician Gene "Poo Poo Man" Anderson among others. Some of the names are unknown today, and still others have been lost entirely with sidewalk repair."
The sidewalk etchings are a worthwhile memory of the actor who played a junkyard dealer notable for inventing his hilarious New Year's Eve drink: a combination of cheap champagne and Ripple, which he called "champipple."