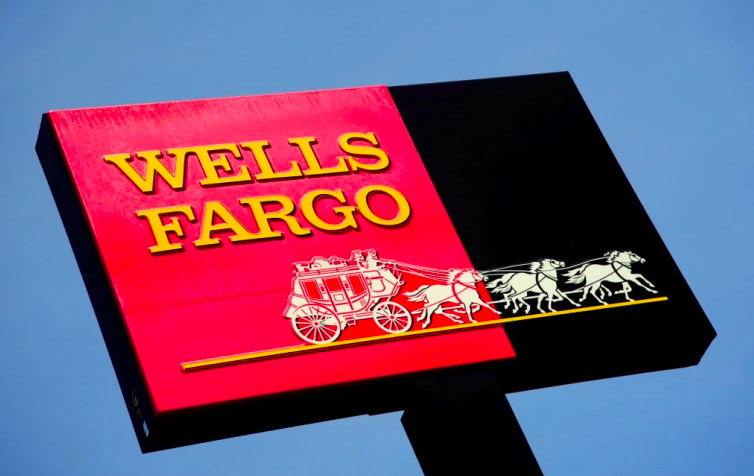 The West Hollywood City Council on Monday will be asked to renew its banking contract with Wells Fargo, a financial institution that has been embroiled in two years of financial scandals involving millions of customers, including the revelation earlier this month that it erred in foreclosing on hundreds of homeowner's loans in recent years and that it is being investigated by the U.S. Department of Justice for its handling of tax credits for low-income-housing projects.
The recommendation to renew the Wells Fargo contract comes from the city's Finance and Technology Services Department. With its five-year banking contract with Wells Fargo ending March 3, 2019, the City of West Hollywood in February sought proposals from banks to provide financial services. Four banks applied, and their applications were reviewed by a Finance Department team that ranked Wells Fargo highest with 84 points. Other banks that submitted applications, in order of ranking, were Union Bank (72 points), U.S. Bank (71) and Bank of the West (67).
Factors that earned Wells Fargo points in the application process include the fact that the city already banks with Wells Fargo and thus won't have to pay fees to set up a banking system with it and that its fees are lower than those of other applicants. West Hollywood maintains a number of checking accounts with Wells Fargo but does not investment with it.
The evaluation also noted that Wells Fargo has four branches in West Hollywood, more than any other bank, and that it has been a major donor to community organizations, including Christopher Street West, which puts on the annual L.A. Pride, and other LGBT organizations. One of those is the Gay Men's Chorus of Los Angeles, whose board is chaired by Mayor John Duran, an avid defender of Wells Fargo.
The evaluation process awarded points to applicants in four categories. They included basics such as being federally or state chartered and having a ranking of "satisfactory" or better under the state Community Reinvestment Act, offering full banking services within West Hollywood, having a good credit rating and being financially stable and meeting a list of "social responsibility" requirements.
The social responsibility requirements include investments in community economic development and equal rights, involvement in WeHo communities such as the LGBT community and the Russian-speaking community, investments in affordable housing developers and small businesses and not investing in fossil fuel or tobacco or those that run private prisons or support production of weapons, military systems or nuclear power.
"While Wells Fargo Bank has had an imperfect banking record, most notably the creation of unauthorized accounts and its funding to the Dakota Pipeline Project, all of the financial institutions reviewed have provided funding to the same project and had some matters that affected meeting all of the Social Responsibility criteria," says the Finance Department's memo to the City Council. "As noted earlier, although Wells Fargo Bank lost points in the Social Responsibility criteria, it was not alone; all four financial institutions responding to the RFP lost points.
"Wells Fargo Bank has stated that they are taking necessary steps to remedy issues and have kept the city informed of how they are revamping their practices along with critical changes made to rebuild trust and better serve communities. Wells Fargo Bank is conducting an internal audit every six months to report compliance, will prepare a written report on each audit and has stated that they are committed to rebuilding trust, and increasing transparency and engagement with its stakeholders."
All applicants had to meet certain basic criteria such as being registered with the state or federal government. One of those required criterion is that the "financial Institution must have a Community Reinvestment Act (CRA) rating of "Satisfactory" or better in the State of California." However, the evaluation board did not require applicants to meet the same federal Community Reinvestment Act standard. Speakers at a City Council meeting in February asked that that rating be a major consideration. In March 2017, the federal Office of the Comptroller of the Currency downgraded Wells Fargo's CRA rating to "Needs to Improve" from the "Outstanding" rating it had had since 1994.
The fall in its rating was a result of the federal Consumer Financial Protection Bureau's fining Wells Fargo for allowing employees to open fake credit or debit card accounts, lines of credit and checking accounts in the names of existing customers, who were charged for those accounts. Regulators determined that Wells Fargo had opened 3.5 million fake accounts, and in September 2016 the bank was fined $185 million as a result. Then in December 2016 it was discovered that Wells Fargo had engaged in other fraudulent activities, including issuing unwanted life and renters insurance policies. In October 2017, another scandal was uncovered when The New York Times reported that Wells Fargo had forced hundreds of thousands of borrowers to buy unneeded auto insurance when they took out car loans, the cost of which resulted in the repossession of cars owned by 25,000 people.
Mayor (then Councilmember) John Duran, argued against making the federal ranking a requirement for approval, citing Wells Fargo's financial support for LGBT organizations such as the Gay Men's Chorus of Los Angeles as an equally important factor.
The City Council will consider the Financial Department's recommendation at its meeting on Monday. That meeting takes place at 6:30 p.m. in the City Council Chambers at 625 N. San Vicente Blvd. Parking is free in the five-story structure behind the Chambers with a ticket validated in the lobby.