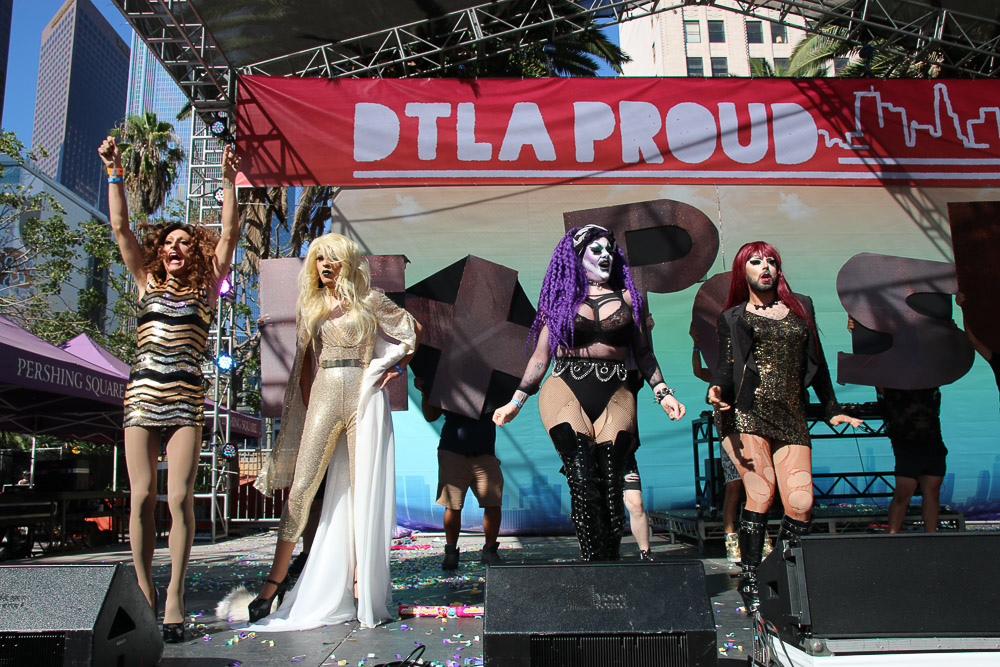 The 3rd annual DTLA Proud festival will take place Aug. 24 through 26 in downtown Los Angeles.
There will be a series of events leading up to and during the weekend, and the festival itself will be in and around Pershing Square.
DTLA Proud was launched after downtown Los Angeles began to become a gathering spot for gay men with the opening of bars such as Redline, Precinct and Mattachine. The DTLA Proud festival also was seen by some as a response to a pushback by the LGBTQ community against what was perceived as a "commercialization" of the L.A. Pride festival and parade, which for xx years has taken place in West Hollywood.
On Friday night (Aug. 24) the festival at Pershing Square will be open from 4 to 10 p.m. to all ages, with admission free of charge. No alcohol will be sold that evening and those attending must register for a free ticket online. Events and performers will include the Trans Chorus, Enyce, Banjee Ball, Tigerheat and the Drag Queen Story Hour.
On Saturday and Sunday (Aug. 25 and 26), the festival will be open from noon to 10 p.m. to those 21 years old or older. Tickets are $10 (with a $1.50 processing fee) for each day and can be purchased online.
The weekend festival will feature a diverse lineup of local stage talent (the list is available online) and events nearby such as "One-Eyed Monster" by the Boulet Brothers at the Globe Theatre. The festival also will feature community booths, art installations, retail vendors, interactive exhibits, food trucks, bars and a pop-up water park.