Hollywood Temple Beth El, the historic synagogue to the founders of the entertainment industry, is having an open house Shabbat this coming Friday evening and Saturday morning.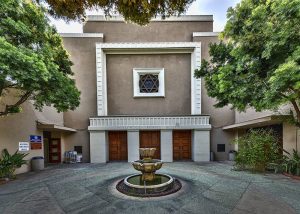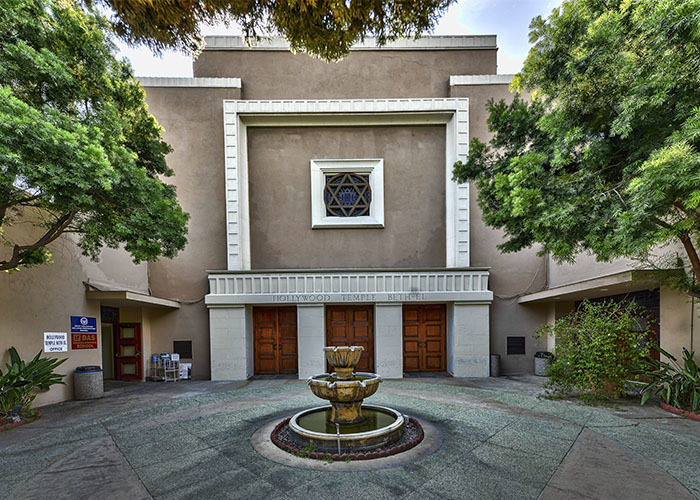 "Rhythm and Blues Meet Hebrew and the Jews" is the theme of what Temple Beth El describes as "a musical and spiritual appetizer to the upcoming Jewish High Holy Days." It will take place Friday evening at 7 p.m. and Saturday morning at 10 a.m. with Rabbis Norbert Weinberg and Steven Rosenberg and will feature the music of Hazzan Stacey Morse along with light refreshments.
A major feature of the High Holy Days service at the synagogue is its proprietary new prayer book, which interweaves 2000- and 3000-year-old texts with modern interpretations and user-friendly English transcription of the Hebrew. Rabbinic discussions and the music of the season are designed to help participants clear out old shortcomings and pains and move forward to a year of good deeds and a meaningful life.
Hollywood Temple Beth El, known for its Art Deco sanctuary, is also home to a great variety of institutions, such as the Iranian American Jewish Federation, a college and a school. It is located at 1317 N. Crescent Heights Blvd.
The Open House Shabbat is open to all and free reservations can be made by phone 323-656-3150 or e-mail to temple@htbel.org.
Affordable seating and membership at Hollywood Temple Beth El must be reserved online through Eventbrite.com. Services will be held the first night of Rosh Hashanah, Sunday, Sept. 9, Monday and Tuesday mornings, and Yom Kippur, Tuesday evening, and Wednesday morning and late afternoon, Sept. 18 and 19.