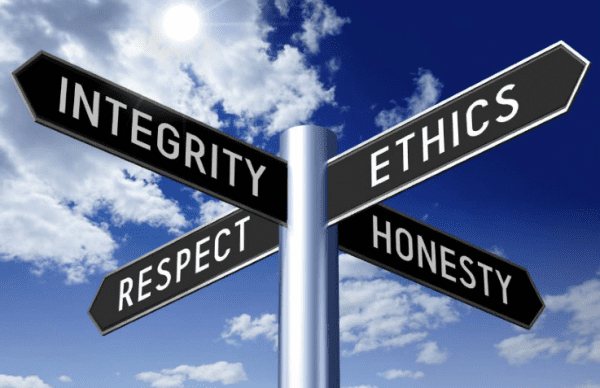 Mayor John Duran and City Councilmembers John D'Amico and Lindsey Horvath have devoted a lot of time and energy in recent weeks to taking a stand against President Donald Trump. That has been a way for them to declare to the rest of the country what West Hollywood is all about – equal rights and acceptance of people no matter their gender, color, sexual orientation, religion or nationality.
Tonight, as the City Council members sit high on their dais in the City Council Chamber, they have an opportunity to take another stand — one on a national matter that actually will have a local impact (although it won't get them on CNN). They can vote against renewing Wells Fargo's banking contract with the City of West Hollywood. The City Council also can take a much-needed stand on ethics by asking Mayor Duran to recuse himself from that vote and the vote on the Arts Club because of his conflict of interest.
In a country where most every bank has been plagued by scandal, Wells Fargo pretty much has the rest of them beat. News of its scandals, which have had serious financial impact on Wells Fargo customers (likely including some in West Hollywood) never seems to end. A story on CNN's Money website chronicles many of the scandals. But there's more. CNN reported last month that Wells Fargo announced it is "setting aside $114 million to rebate fiduciary and custody clients in its wealth management business that were charged 'incorrect fees' over the past seven years. These customers are primarily individuals with trust, estate and custodial accounts managed by Wells Fargo." Also last month "Wells Fargo said that a third-party investigation into its foreign-exchange business found the bank may be on the hook for $171 million to clients."
And then there's that story published by Bloomberg News in March identifying Wells Fargo as the "go to bank for gunmakers and the NRA."
Not renewing the city's banking contract will put an unfortunate strain on City Hall, which will have to go through the complex process of setting up new checking accounts and dealing with different processes than its Finance employees have been used to with Wells Fargo. But standing up for what one believes in – fairness, integrity and honesty – isn't always easy.
It also may put a strain on Mayor Duran, who chairs the Gay Men's Chorus of Los Angeles. Duran's passionate defense of Wells Fargo and advocacy for renewing its contract is inspired, he says, by its support of LGBT causes. It's more than likely that Wells Fargo's financial support for LGBT causes has cost the bank a lot less than the losses its customers have suffered from its unethical behavior.
That raises the other issue on which Duran needs to recuse himself. The City Council also is being asked tonight to approve a number of changes in zoning rules to accommodate a nine-story building on Sunset Boulevard to house the West Hollywood branch of London's Arts Club. Guess who is a recent beneficiary of cash from the Arts Club? And then there are the contributions to GMCLA from those applying for a cannabis license and, as chronicled before, city vendors and developers and the lobbyists who represent them.
So, congratulations to the mayor and members of the West Hollywood City Council for shouting out to the world the city's opposition to Donald Trump and his unethical, discriminatory and hurtful policies. Now can the City Council  just proclaim (not quite so loudly) that West Hollywood is a city whose government cares about its own ethics as much as it does about those of the president?