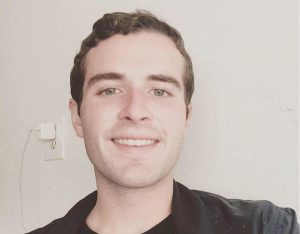 The family of Justin Michael Lavelle has filed a wrongful death lawsuit against Lyft, Inc. and Lyft driver Tariq Rasheed, arising out of the incident. Lavelle, 23, was struck and killed by a car after Rasheed ejected him from the vehicle on the side of the 110 Freeway just west of downtown Los Angeles. Lavelle had been pepper sprayed by Rasheed and forced out of the vehicle just after midnight.
John and Amy Lavelle, Justin Lavelle's parents, issued a joint statement about the lawsuit: "This lawsuit has been brought to ensure that Justin's life was not taken in vain. We are seeking to improve safety in the ride sharing industry and to hold the responsible parties accountable."
Rasheed has claimed that Lavelle was drunk and kept grabbing the steering wheel, putting them in danger. Rasheed said he stopped the car and ordered Lavelle out near the freeway's Slauson Avenue exit.
The Lavelle family is represented by Catherine Six and Joshua Coe of East Coast Trial Lawyers, in Virginia Beach, Vir., and Conal Doyle of Doyle Law APC in Beverly Hills.