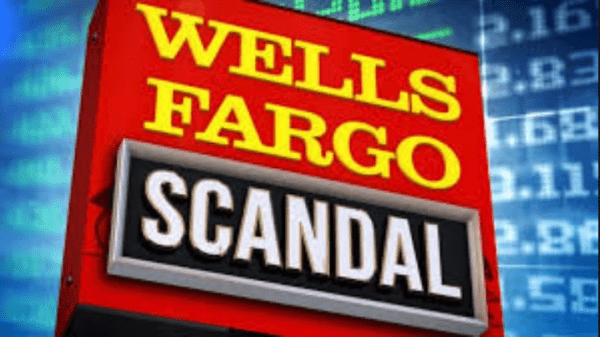 While a majority wasn't willing to renew the city's banking contract with Wells Fargo, the West Hollywood City Council last night couldn't reach an agreement about which financial institution the city should bank with.
Wells Fargo has been the city's bank since March 2014. But in recent years the bank has been embroiled in multiple scandals that include the creation of 3.5 million unauthorized banking accounts for its customers, requiring some customers to take out unnecessary car insurance policies and improperly modifying the mortgages of others. The bank's latest issues, revealed last month, involved accusations that Wells Fargo improperly foreclosed on hundreds of homeowner's loans and that it is being investigated by the U.S. Department of Justice for its handling of tax credits for low-income-housing projects. Wells Fargo's behavior has led the Federal Reserve Board to take the unprecedented step of restricting its growth until it takes steps to address its problems.
With its Wells Fargo contract set to expire on March 3, 2019, the city sent out a request for proposals from banks that would be interested in handling the city's checking accounts. Only four banks, including Wells Fargo, responded. An evaluation team from the city's Finance Department ranked the proposals based on criteria established by the City Council, Wells Fargo ranked the highest with 84 points (out of a possible 100). The other three were Union Bank with 72 points, US Bank with 71 points and Bank of the West with 67 points.
Despite the top score for Wells Fargo and a number of residents' praise for the bank's longstanding commitment to the LGBT community, Councilmembers Lauren Meister, Lindsey Horvath and John D'Amico were unwilling to award the city's banking contract to Wells Fargo.
"I can't support Wells Fargo having this contract with our city," said D'Amico. "I'm guessing, given their long and strategic and caring giving over the decades, that having one less account won't make them change their commitment to our community. It shouldn't. If it does, then our cynicism is well placed."
Meister concurred, saying she felt the report evaluating the four banks which responded to the request from the city was insufficient. That report downgraded the rankings of each of the four applicants, noting have run afoul of federal regulations. But the ranking didn't account for the severity of the applicants' actions. For example, in June, the U.S. Comptroller of the Currency reported that about 40 banks opened 10,000 unauthorized customer accounts out of a total of 600 million accounts over the past three years. Wells Fargo has admitted to opening 3.5 million unauthorized accounts.
"I don't feel like I got full information out of this report and I cannot support [giving Wells Fargo the contract]," Meister said.
City Manager Paul Arevalo said the Council could award the contract to Union Bank, which came in second place. However, Meister, Horvath and D'Amico seemed to favor sending out a new request for proposals instead.
Their hope was that more banks would respond this time and the city would then find a financial institute that combines the right mix of socially responsible behavior and respectable banking practices. A number of other California cities, including Alameda, Berkley, Davis, San Francisco and Santa Monica, have ended or are in the process of ending their contracts with Wells Fargo.
"Is there no bank that meets this criteria that can do what we need at a bank for the city?" asked Horvath. "Right now, we don't have a report that says there is no such bank that meets our values."
However, Mayor John Duran and Councilmember John Heilman, both of whom favored awarding the contract to Wells Fargo, noted that the criteria by which the city's financial staff evaluated the banks had been established by the Council itself. Duran argued that sending out a new request for proposals would likely get the same results. He has been a vocal supporter of renewing the Wells Fargo contract because of its support for LGBT organizations, including the Gay Men's Chorus of Los Angeles, whose board he chairs.
Nonetheless, D'Amico suggested that when news of Monday night's vote spreads, other banks might opt to submit a proposal. He also indicated the city should establish more criteria upon which to evaluate the banks that respond.
The Council never voted Monday night on sending out a new request for banking proposals, instead tabling the matter while a subcommittee made up of Duran and D'Amico discusses how to proceed.
Heilman noted that he had personal reservations about Wells Fargo's reputation, but said the council's primary responsibility was protecting the public's money and ensuring it is properly handled.
He also noted there would be a number of fees associated with starting new accounts with any of the other banks. Thus, it would be significantly cheaper to stay with the city's already established accounts at Wells Fargo.
Although the bank contract hearing didn't even start until 10:45 p.m. (thanks to the length of an earlier public hearing – approval of the Arts Club on Sunset Boulevard – consuming three hours), a good number of people stayed for this hearing, which lasted until after midnight. Twelve people spoke during public comment, ten of whom favored Wells Fargo getting the contract. Most were representing LGBT-related organizations which Wells Fargo has supported over the years.
Brad Sears, who helped found the Williams Institute, an LGBT-think tank based at UCLA School of Law, said that Wells Fargo had helped with start-up money for the Institute in 2001. Richard Ayoub of Project Angel Food reported Wells Fargo offered that meals-on-wheels nonprofit its first loans back in the early 1990s and later donated the money to build kitchen facilities in its new building. Jonathan Weedman, a former Wells Fargo executive and the current executive director of the Gay Men's Chorus of Los Angeles, said Wells has long donated to that organization and to Christopher Street West, which puts on the annual LA Pride celebration. Alan Acosta of the Los Angeles LGBT Center attested to the progressive values Wells Fargo has and reported that the Center intends to continue using Wells Fargo as its bank.
However resident Jeanne Dobrin, attending her first council meeting in almost a year since falling ill, said Wells had stolen money from its customers and argued that the city should not reward criminal behavior by providing access to more money. Meanwhile, resident Stephanie Harker said Wells Fargo should not get the contract because it lacked ethics and social responsibility. Almost a dozen other residents, who could not stay so late for the hearing, submitted position slips opposing giving Wells Fargo the contract.
The City Council was especially concerned about the socially responsible behavior of the banks being evaluated. The social responsible requirements upon which the banks were evaluated include investments in community economic development (in WeHo, both in the LGBT community and the Russian-speaking community), as well affordable housing developments and small businesses.
Equally important, the city's standards stipulated that banks should NOT have investments in fossil fuels or nuclear power, weapons production or military systems, tobacco products or privately run prisons. While Wells Fargo and many other banks have made such investments, Wells Fargo has stood out as what Bloomberg News labeled the "go to bank" for the National Rifle Association and gun manufacturers.
Also on the social responsibility scale, the banks should have a national Community Reinvestment Act (CRA) rating of "satisfactory" or better. Beginning in 1994, Wells Fargo consistently earned an "outstanding" CRA rating. However, in March 2017, the federal Office of the Comptroller of the Currency downgraded that CRA rating to "needs to improve."
The fall in its rating was a result of the federal Consumer Financial Protection Bureau's fining Wells Fargo for allowing employees to open fake credit or debit card accounts, lines of credit and checking accounts in the names of existing customers, who were charged for those accounts. Regulators determined that Wells Fargo had opened 3.5 million fake accounts, and in September 2016 the bank was fined $185 million as a result. Then in December 2016 it was discovered that Wells Fargo had engaged in other fraudulent activities, including issuing unwanted life and renters insurance policies. In October 2017, another scandal was uncovered when The New York Times reported that Wells Fargo had forced hundreds of thousands of borrowers to buy unneeded auto insurance when they took out car loans, the cost of which resulted in the repossession of cars owned by 25,000 people.