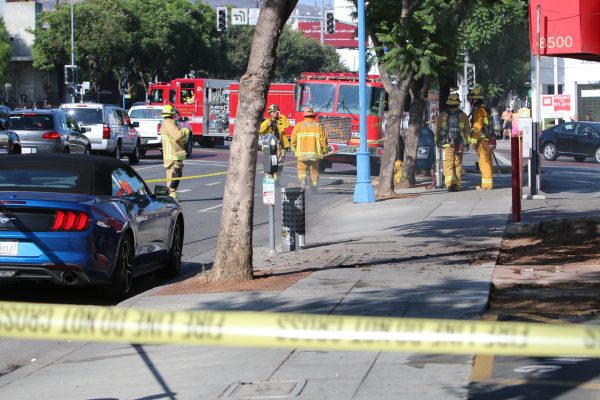 A fire in an electrical vault on the southwest corner of Santa Monica and La Cienega boulevards this afternoon has resulted in the loss of power for many West Hollywood residents.
Sheriff's deputies and firefighters responded to the fire and closed some eastbound lanes of Santa Monica Boulevard, which led to major traffic backups. Firefighters also were dispatched to some apartment buildings to rescue people trapped in elevators that stopped working.
The power outage covered a large area east of La Cienega Boulevard and reportedly extending to Plummer Park.
No one was injured as a result of the fire, according to the Los Angeles County Fire Department.
Southern California Edison reported that 2,377 of its customers were affected and estimated that most would have service restored by 9 p.m.