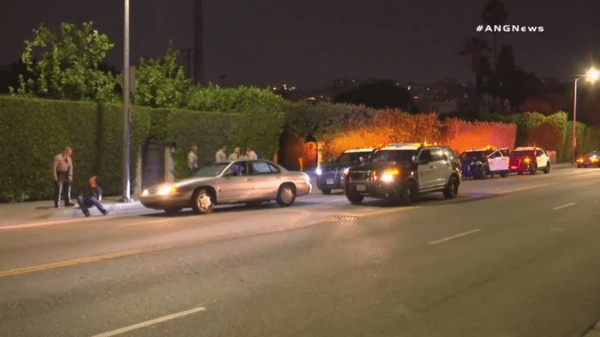 Just before 2:30 a.m. this morning, an apparently drunk driver crashed into the curb near the Hamburger Mary's bar and restaurant on southeast corner of Santa Monica Boulevard and Sweetzer.
The driver fled the scene and was followed by a resident. The driver's vehicle became disabled near the intersection of Crescent Heights Boulevard and Melrose Avenue. The driver attempted to run away but Sheriff's deputies arrived and detained him.
The driver, whose identity is unknown, was taken into custody, and subsequently passed out in the backseat of a sheriff's patrol car. His vehicle was impounded and he was arrested for suspicion of DUI.