The State Assembly today approved a bill that would let West Hollywood and eight other cities extend their alcohol service hours at bars and restaurants from 2 a.m. to 4 a.m. Now the bill, already approved in the State Senate, goes to Gov. Jerry Brown for his signature.
If Brown signs the bill, the West Hollywood City Council and the governing bodies of the other cities would have to decide whether to implement the measure in what will be a five-year pilot program beginning Jan. 1, 2021.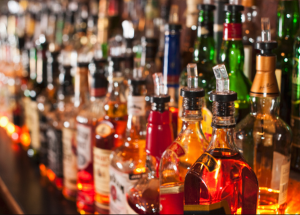 The "Let Our Communities Adjust Late-night," or Local, Act failed in the legislature last year. That version would have granted all California cities the right to set alcohol-serving hours as late as 4 a.m. State Sen. Scott Wiener (D-San Francisco) then introduced a new version that would limit the right to extend drinking hours to six cities — San Francisco, Oakland, Los Angeles, Sacramento, West Hollywood and Long Beach — all of which have endorsed the idea. Later Palm Springs, Coachella and Cathedral Springs were added to the bill.
The West Hollywood City Council endorsed Weiner's earlier proposal in a four to one vote in April of last year, with Councilmember Lauren Meister opposing extension of the bar hours.
The California Restaurant Association, California Travel Association and the California Hotel & Lodging Association have supported the alcohol serving hours extension. The idea has provoked a debate in West Hollywood, a city that depends heavily on revenue from tourists (the hotel room occupancy tax is the single largest source of revenue to the city's general fund). West Hollywood is known as a nightlife destination, with its Boystown gay nightlife district on the west side of Santa Monica Boulevard and the many clubs on the Sunset Strip and relatively new ones such as Delilah in the Center City area.
On the other hand, West Hollywood is the city with the most restaurant/bar liquor licenses per capita in all of Los Angeles County. Based on the number of restaurant/bar liquor licenses in 2015, WeHo by the Numbers reports that West Hollywood also ranks No. 1 in all of California in licenses per square mile, with 116. An organization called the Safe WeHo Leadership Council has been formed to develop ways to reduce alcohol-related problems in West Hollywood.
Capt. Sergio Aloma, who heads the West Hollywood Sheriff's Station, has spoken against extending alcohol serving hours to 4 a.m., citing concerns about drunk driving. The extension also has been opposed by a majority of West Hollywood's Public Safety Commission.