West Hollywood has a distinguished history of welcoming residents from the entertainment and creative industries and diverse backgrounds and ages. In fact, West Hollywood first came to the attention of filmmakers as a place to live in the 1920s. They were attracted by the less-restrictive lifestyle offered here compared to life in Los Angeles just to the east. And it's this very same progressive, creative environment that attracts so many of us to West Hollywood today.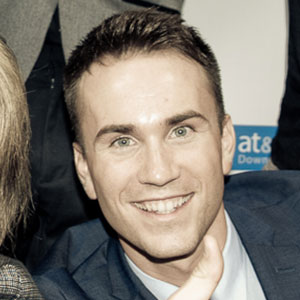 One aspect of life that comes with working in the entertainment and other creative fields is uncertainty. If you want to know exactly what you're going to be doing a year from now this may not be the right career path for you.
That includes where you live. Many people in filmmaking, entertainment and other creative endeavors often live in one place for months at a time, but that varies based on the projects they are working on. (This is increasingly common across a wide range of careers as the workplace and our lives become more mobile.)
Flexible-leasing apartments (with leases of a duration between one month and one year) are common in West Hollywood and provide a perfect solution for individuals who want to live here but who, for any number of circumstances – work, relationship status, school – are not able to sign a one-year lease.
Now some in the West Hollywood city government are calling for an end to flexible-leasing apartments in our community. They are saying if you can't buy a house, buy a condo or sign a one-year lease on an apartment you are not welcome to live in West Hollywood – go somewhere else!
On Tuesday night, Sept. 4, the City Council is hearing an appeal of a Planning Department "interpretation" that the term "dwelling unit" refers to apartment leases of no less than one year. Previously the term has been taken to mean 31 days or more. In fact, the city's own website says apartments must be rented for 31 days or more. (The city's response to this obvious contradiction is that the Planning Department isn't governed by what the city's website says.)
Of course, rules applied to one building must be applied uniformly across the city. So, what's at stake Tuesday night is the ability for ALL renters in West Hollywood to live here without the higher threshold of signing a one-year lease. Beyond the entertainment industry this new exclusionary housing policy will impact millennials, persons of lesser means and a wide range of apartment buildings, including many mom and pop landlords.
This new policy goes against West Hollywood's welcoming spirit that's at least 100 years old!
I hope you will join me at the City Council meeting on Tuesday evening, Sept. 4th at 6:30 p.m. at 625 N. San Vicente Blvd. and tell the City Council NOT to pull up the drawbridge and NOT to exclude people working in creative fields from living in West Hollywood.