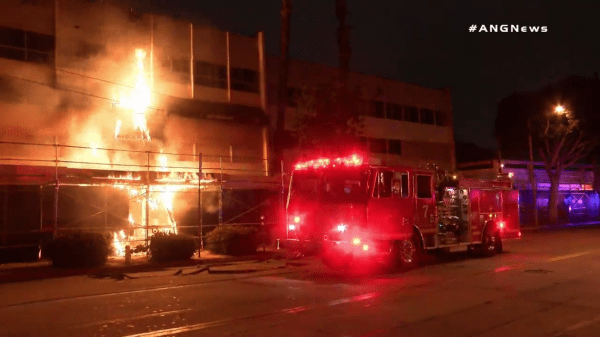 The L.A. County Fire Department and deputies from the West Hollywood Sheriff's station responded to a reported fire this morning at 9021 Melrose Ave.
Upon arriving at around 3:10 a.m., they noticed the front of the building was on fire. The fire was put out in 12 minutes.
The cause of the fire is unknown at this time, however, the building has a history of being a location for squatting by homeless people. A previous fire which resulted in one fatality.