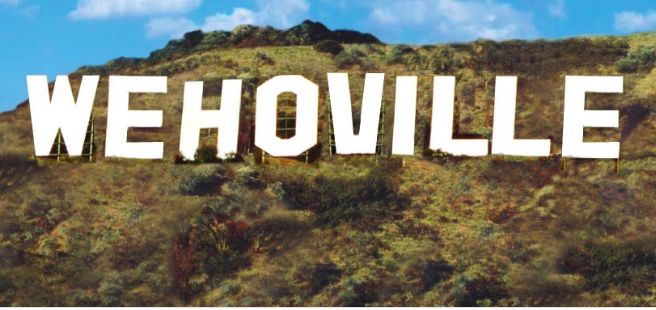 If you're one of the tens of thousands of people in the Greater West Hollywood area who read WEHOville every month I'd like to ask you to show your support for the fact-based and independent journalism we have been providing since 2012. You can do that by subscribing here.
A subscription ensures you'll be kept up to date on what's happening in West Hollywood by receiving an email at 7 a.m. daily that calls out all the stories we've published in the previous 24 hours. The cost is less per month than what Starbucks charges for two small cups of coffee (and a helluva lot cheaper than one of those "salted caramel mocha frappucinos.")
A subscription also ensures that WEHOville will continue to provide you with the sort of community news and information that, sadly, can't be found on other community news sites or community newspapers — news and information that is likely to stimulate you as much as a cup of coffee would.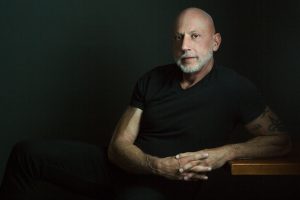 We're not like the Beverly Hills Courier, whose editor once told me that "we want to promote our local business" in explaining why that newspaper didn't cover a nationally publicized boycott of the Beverly Hills Hotel. We aren't like the Los Angeles Blade, known for its (belated) coverage of national and state rather than local issues (except for those always-glowing profiles of local leaders.) We aren't like the Beverly Hills Press, a reporter for which once expressed surprise that we're willing to tell it like it is. We are inspired in our work by Adolph S. Ochs, the creator of the modern New York Times, who famously proclaimed more than 100 years ago that the job of The Times was "to give the news impartially, without fear or favor, regardless of party, sect, or interests involved."
A few examples:
• The sex scandal at West Hollywood City Hall that came to be known as "Deputygate" and resulted in a long-needed restructuring of city government? We broke that.
• The financing of a local non-profit by a man charged by the U.S. Attorney with participating in money-laundering for Mexican drug cartels? That was our story.
• The revelation that Jack Corwin, CEO of Huntington Holdings, a major real estate investor, was donating money to a West Hollywood City Council member's re-election campaign under the names of a poor carpenter and maid who worked for him? Yep, that was WEHOville.
• The first detailed breakdown of who was spending what to elect people to our City Council? (That "homemaker" in Utah who actually worked for Ace Outdoor Advertising, the billboard company. That "student" in New York City whose dad was a major local developer in Beverly Hills). That's work we did, and with your help will continue to do.
• The unethical (and likely illegal) behavior (and huge loss of money) by the former leaders of Christopher Street West, the non-profit that puts on LA Pride, one of West Hollywood's biggest annual events. Another WEHOville story.
• The daily and detailed coverage of an 11-day trial in L.A. Superior Court downtown that opened the curtain on some grimy aspects of life at City Hall. I was there.
There's the good news too. "The Grownups," our continuing series of profiles of West Hollywood residents like John Altschul and Ivy Bottini and Ruth Williams who are still active after the age of 80. "WeHo@Work," our profiles of the men and women behind those local businesses we patronize, all of whom have amazing personal stories. Our profiles of local artists, and our coverage of the City of West Hollywood's amazing arts program – something I've never seen in a small city like this.
And of course our regular coverage of City Council, Planning Commission and Public Safety Commission and other civic meetings where decisions are made and issues discussed that can have a significant impact on our community.
That work takes a lot of work. And to continue doing it we need to raise more money and add some staff to supplement me, the only full-time journalist at WEHOville (with the great support of freelancer James Mills.) I joke that I've never worked harder and made less money in my adult life. It's a great joke. But it's also the truth.
Other hyperlocal news organizations across the country are struggling with the same issue, and some are trying to address it by creating subscription programs to generate revenue to offset the stunning decline in advertising revenue (most of which, these days, goes directly to Google and Facebook). Unlike many of those programs, we aren't restricting access to WEHOville. Our subscription program is designed to add an extra service – alerting you to the news (and publicly recognizing, and thanking, you for your support).
As of the publication of this piece, we have 106 subscribers (one of whom has donated four subscriptions that we have passed along to active community members who can't afford a subscription on their own.) To keep WEHOville alive and thriving, we have set a goal of 1,000 subscribers by Dec. 1 of this year and another 1,000 by March 1, 2019.. That money will go to adding a reporter to cover the upcoming March election (as well as the list of some 20 important investigative  stories that I feel guilty we haven't yet covered). It also will help us engage someone to assist Doug Stichler in selling advertising, our only other revenue source besides the retirement savings I used to launch WEHOville.
So please dig in and show your support financially. You can subscribe easily by clicking here (there are several subscription options). If you are an individual or local business that would like to buy multiple subscriptions that we or you can donate to other residents, reach out to me directly at Henry@WEHOville.com or call me at (323) 454-7707.