The Los Angeles LGBTQ community will honor Rev Troy D. Perry on the 50th anniversary of his founding the first welcoming spiritual home for LGBTQ people, Metropolitan Community Churches, with an event on Oct. 6 at St. John's Episcopal Cathedral in downtown Los Angeles.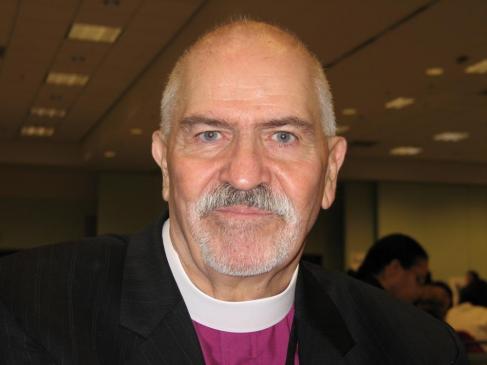 In 1968, Perry created a revolution within a revolution a year before Stonewall when he advertised in the Advocate magazine for a gathering in his home as a church service for gays, lesbians, bisexuals and transgender people. This small gathering of 12 people quickly grew into multiple churches around the country. Despite fire bombings of its sanctuaries and murders of its clergy, Rev. Troy Perry led this movement and the expansion of the denomination to become one of the world's largest LGBT organizations with hundreds of churches in countries around the world.
Perry is a renown international LGBTQ human rights activist and a pioneer in social equality, legal protection and spiritual justice for LGBTQ people. From those early days in the struggle for LGBTQ acceptance, Perry led the first historic protests and marches throughout Los Angeles and around the U.S. He has continued to lead the way in building a worldwide movement and played a critical role in paving the way for marriage equality.
Perry conceived the world's first Gay Pride Parade and co-founded the Christopher Street West organization to launch the first LA Pride event in 1970. He most recently led a rousing call to action at the LA Pride 2017 Resist March, urging vigilance and vowing "We refuse to go back to 1970. We will resist all hate. As we chanted in 1970, 'an army of lovers can never be defeated.'"
FOX 11 morning news anchor Tony McEwing will host the event with special guests and entertainment by the Gay Men's Chorus of Los Angeles. Tickets and sponsorships are available online.