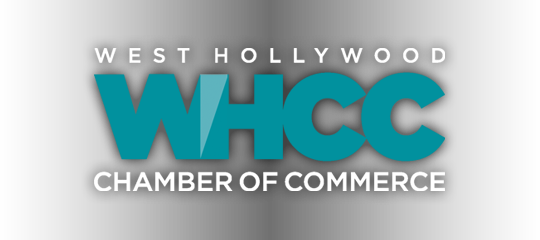 The West Hollywood Chamber of Commerce has announced the nominees for its creative business awards, the winners of which will be announced on Nov. 15 at its annual awards event hosted by Emmy award-winning actor and comedian Leslie Jordan.
Candidates are nominated by Chamber members and winners are selected in an online vote by Chamber members. The event is a major fundraiser for the Chamber
The 35th annual Creative Business Awards will take place on Nov. 15 at the Jeremy hotel at 8490 Sunset Blvd. The will begin at 6 p.m. with a reception and silent auction and end with an after-party.
The Creative Business Awards (CBA) is the most important fundraiser for WHCC, a 501c6 non- profit organization. Funds raised from this event help to contribute to programming and promotions for the business community.
he twenty-two (22) nominees in seven (7) categories were chosen for their innovative approach to business and/or creative merits in product and service by the WHCC Membership, its Board of Directors and the Special Events Committee. The criterion for selection was that the business be a WHCC Member and have made significant contributions to the West Hollywood business community. Members vote for their favorite nominees via an online ballot and the winners are announced at the event.
This year's Legacy Award will be presented to Rod Gruendyke, who has served for 27 years as the general manager and vice president of operations at the Sunset Marquis Hotel. During his career, he has worked for the Four Seasons, Hyatt and Independent hotels. He serves on numerous boards for West Hollywood with over 25 years of service as a director on the West Hollywood Travel & Tourism Board, as well as five years on the West Hollywood Chamber and Sunset Strip Business Improvement District Association boards. He is a member of the Chamber's homeless committee, and leadership council.
The 2018 CBA nominees by category are as follows:
— Creative Concept (awarded to a business that is an innovator of a new concept, product or service). RounderBum, Unplug Meditation, Shape House and Saved By The Max;
— Corporate Innovation (awarded to a business that has shown creative innovation in its corporate business model). The Harmonist, MedMen and Pink Dot;
— John Chase Art & Design Award (awarded to a business that falls into the categories of art, film, performance art, fashion, design, architecture or any other creative arts realm). La Peer Hotel, SEEfest (South East European Film Festival Los Angeles) and JJ|LA – live event production for LA Pride festival)
— Creative Communications (awarded to a business within public relations, marketing, outdoor media, branding, televisual arts, copyrighting, technology, social media, graphic design, writing etc.) City of West Hollywood's Communications Department, Los Angeles Blade and Green Public Affairs & Campaigns;
— WeHo Attraction Award (awarded to a business that attracts people to the West Hollywood area, or caters to the visitor and tourism market). Beverly Center, Carney's Restaurant and Mystery Pier Books;
— Creative Community Service (awarded to a business or individual who has shown exemplary service to the community philanthropically, or as a volunteer, an ambassador, a non-profit or a representative of government). Friends of the West Hollywood Library, Impulse Group and Andaz West Hollywood for its (Andaz)RED initiative in collaboration with the (RED) organization;
— Innovative Sustainability Award (awarded to a business that seeks to innovate green, sustainable products/services and is environmentally friendly, while striving to forward global social progress). City of West Hollywood's Sunset Trip in collaboration with the Sunset Strip Business Improvement District Advisory Board, Athens Services and Rock 'n Walk & Jogging Tours.
Individual tickets, which are $250, and sponsorship tickets can be purchased online.