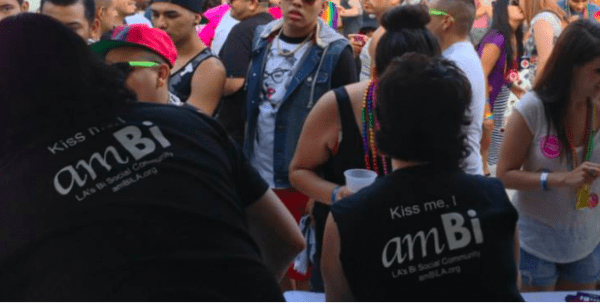 West Hollywood will be the host to Bi-Pride, a celebration of bisexuality, on Saturday.
The Bi Pride event is being organized by the city, by Human Rights Campaign's LA chapter and by amBi LA, a bisexual social and advocacy organization.
The event takes place the day before Sunday's world Bi Visibility Day, an annual event that began in 1999 at the International Gay and Lesbian Association (ILGA) World Conference in Johannesburg, South Africa.
The event will begin at 2 p.m. at West Hollywood Auditorium, 647 N. San Vicente Blvd. in West Hollywood Park. It will start with a rally there and then a "bi visibility walk" through West Hollywood.
To date a little more than 100 people have registered to attend the event on the amBi LA website. There is no charge to participate in the event. Parking is free in the five-story parking structure next to West Hollywood Library.
Guests confirmed thus far are Torrey Mercer (singing "Boys/Girls") and L.A. Department of Cultural Affairs Artist-in-Residence Kai Hazelwood.