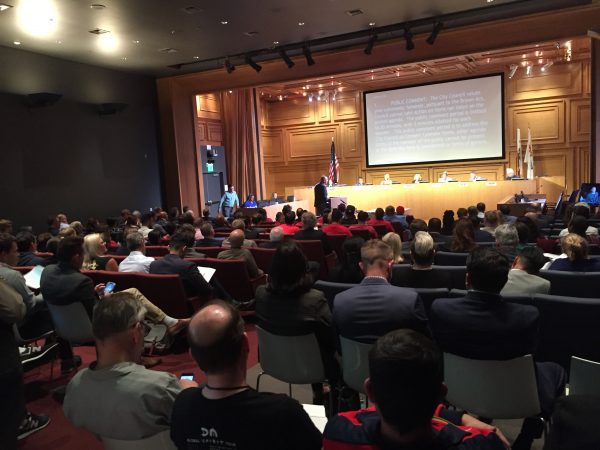 The closing of a portion of San Vicente Boulevard today for the Emmy Awards party at the Pacific Design Center means a favorite West Hollywood show – one that sometimes is a mix of drama and comedy – won't be taking place.
That would be tonight's West Hollywood City Council meeting.
The Council meeting, typically held on the first and third Mondays of the month, takes place in the Council Chambers, which are housing across from the West Hollywood Library with parking in the five-story structure at the rear.
That parking structure also will be closed to general traffic.
The closing will be from 2 p.m. today until 3 a.m. tomorrow. Those attending the event are expected to arrive beginning at 8 p.m. The event will end at 1 a.m.
As for the City Council, the next meeting will take place on Oct. 1 at 6:30 p.m. at the Council Chambers.