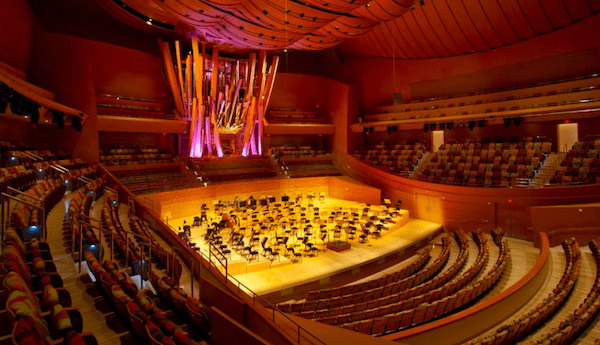 If you're a resident of Los Angeles County's 3rd Supervisorial District (which includes West Hollywood) and you like music, Sheila Kuehl and the L.A. Philharmonic have a deal for you.
Supervisor Kuehl has announced the implementation of "100 for the 100: Be Our Guest," described as "designed to break down economic barriers to attending Walt Disney Concert Hall and ensuring that the Phil's 100th birthday will be a celebration for all of LA."
In collaboration with the L.A. County Board of Supervisors, the Phil will distribute 10,000 free tickets to concerts during the LA Phil's anniversary season, including concerts conducted by Music & Artistic Director Gustavo Dudamel, major guest artists, holiday programs, youth concerts, World, Jazz and and Songbook programs.
Third District residents who want to apply for tickets, which likely will go fast, can do so online.