The City of West Hollywood will host a community forum on Saturday with the new executive leadership of Christopher Street West (CSW), the nonprofit organization that produces the annual L.A. Pride Parade and Festival held in West Hollywood every June.
Christopher Street West, controversial in recent years for its programming, management and lack of transparency, has had some recent organizational changes. This forum is meant to serve as an opportunity for West Hollywood community members to hear directly from CSW's new executive director, Madonna Cacciatore, and board president, Estevan Montemayor. The event will take place on Saturday at 10 a.m. at the City Council Chambers, 625 N. San Vicente Blvd.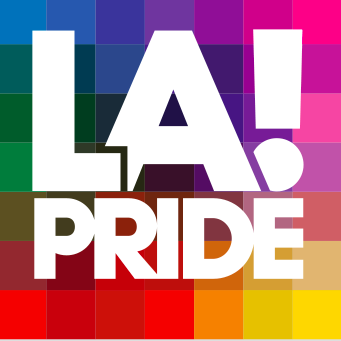 "Our city is proud to be the home of the L.A. Pride Parade and Festival produced by Christopher Street West every year," said West Hollywood Councilmember Lindsey Horvath, who will be moderating the discussion. "Our community welcomes this tradition, which creates a safe and celebratory space to recognize our LGBTQ+ family. We want this town hall forum to foster open and sincere dialogue with the new president and executive director of CSW and to offer community input as they plan for the future."
Madonna Cacciatore was appointed to the role of CSW executive director in July 2018 and Estevan Montemayor was elected as CSW board president in May 2018. Former board President Chris Classen stepped down after WEHOville published a story revealing that he had struck a business deal with former board member Craig Bowers on behalf of CSW. Bowers is Classen's business partner, and such deals appear to violate state law and nonprofit ethics standards.
Cacciatore and Montemayor will participate in a question-and-answer session and provide members of the community an opportunity to give feedback, suggestions and help develop future events and programming. In past years, the City of West Hollywood has held similar community forums to engage in community discussions about annual Pride programming. The last forum, held in 2016, included lots of criticism from community members about CSW's plan to restructure the annual Pride festival as a music festival for millennials.