Last year, the City of West Hollywood's Parking Enforcement staff issued 6,674 tickets for parking at an expired meter in the 39 days between Nov. 23 and Dec. 31, the holiday season. At $53 a ticket, that was a holiday gift from WeHo residents and visitors of $353,722 to the city's coffers.
This coming holiday season those parking at meters in West Hollywood might find themselves giving less. That's if the City Council adopts a proposal by council members John D'Amico and Lauren Meister to give a 10-minute break to those whose meters expire.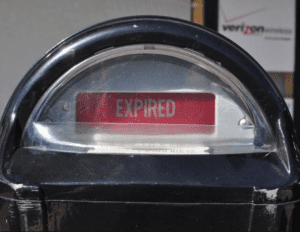 A memo from City Hall explaining the proposed grace period estimates it would reduce the number of parking tickets by 20%, which means a decline of about $71,000 in ticket revenue.
The council members generous gift to WeHo visitors likely will be offset by a 33% increase in parking meter rates (from $1.50 to 2 an hour) implemented this year. That increase is expected to generate about $1.7 million to pay for an enhanced sidewalk cleaning and security program.
West Hollywood currently offers meter parkers a three-minute pass. "This small change in the parking meter grace period aims to promote the City of West Hollywood as a parking friendly location where people are encouraged to visit, shop, and explore," says the memo to the Council. "There are many examples of jurisdictions of all sizes establishing similar five to ten minute grace periods for parking meters, including New York, Berkeley, Oakland, and Toronto. In 2015, England adopted a rule to require a ten-minute grace period throughout the country. The measure aimed to encourage people to shop in town centers, help local businesses thrive, and provide a positive customer experience."
The proposal is on the consent agenda for Monday's City Council meeting, which will take place at 6:30 p.m. at the City Council Chambers, 625 N. San Vicente Blvd., south of Santa Monica. Parking in the adjacent five-story structure is free with a ticket validated in the chamber lobby.