Friends of Caesar Torres, the well-known West Hollywood bar manager who died on Sept. 21, have set up a GoFundMe account to help pay for sending his body back to Mexico for burial.
The account, which can be reached here, https://www.gofundme.com/caesar-torres-services, hopes to raise $5,000 to help cover those expenses.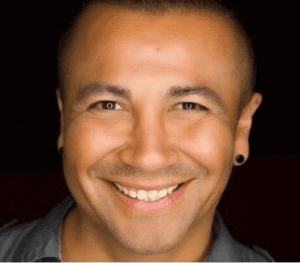 "This incredible loss will forever leave a void in our hearts," reads a statement on the account. "His impact, and the memories we created with him, will stay with us forever, though. His blood relatives do not have the means to make sure he has proper services, but they want his body brought to Mexico, for burial. It's up to us, his real family, to see that he is properly laid to rest. Please help with whatever you can. If you can't afford to help, please share this, so it can reach as many people as possible. Let's give Caesar the services he deserves!"
Torres was found dead on Sept. 21 at his apartment on San Vicente Boulevard. His death was an apparent suicide by hanging. Torres had worked as general manager of Revolver, the video bar on the northwest corner of Santa Monica Boulevard and Larrabee, and at the former Here Lounge (now The Chapel) on Robertson Boulevard.
Revolver is hosting an event called "Hail Caesar" at 6 p.m. tonight. An announcement of the event says that 100% of sales will be donated to the National Suicide Prevention Lifeline.
Anyone contemplating suicide or aware of someone contemplating suicide is reminded to call The Trevor Project at 866-488-7386 of the National suicide Prevention Lifeline at 800-273-8255. Live and confidential support is available 24/7.