There were two armed robberies reported in West Hollywood last week and 10 vehicle burglaries, a relatively low number given that 21 were reported last week and 33 the week before that.
To prevent vehicle burglaries the Sheriff's Station continues to remind residents and visitors to not leave anything visible in the interiors of their cars.
The report below lists all Part 1 (serious) crimes that took place in WeHo from Sept. 17 to 23.
Sept. 17
Grand Theft. 9200 block Sunset Boulevard between 1:20 and 8 p.m. An unknown suspect removed property from the center console of the unlocked vehicle. #06215
Other Burglary. 800 block Westmount Drive between 1:45 and 2:15 a.m. An unknown suspect removed two unsecured bicycles from the sub-parking garage. #06218
Vehicle Burglary. 8400 block Sunset Boulevard between 10:53 and 11:45 p.m. An unknown suspect smashed the rear passenger's side window and removed property. #06217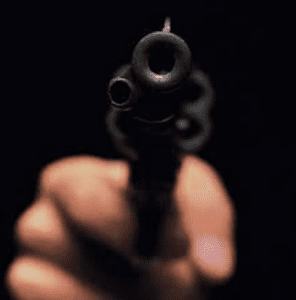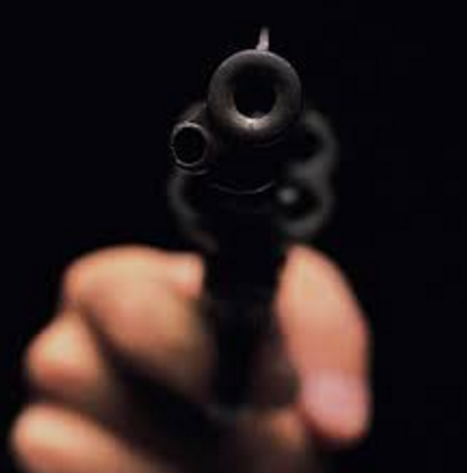 Sept. 18
Aggravated Assault – Other Weapon. Havenhurst Drive / Fountain Avenue at 9:10 a.m. During a road rage incident, a man got out of his car and then jumped onto the hood of the suspects' vehicle to avoid being hit by the vehicle. The victim was able to jump off the vehicle and the suspect drove away. #06239
Other Burglary. 7100 block Santa Monica Boulevard at 4 p.m. A man and a woman filled bags they were holding with cosmetics and ran from the store. #06232
Residential Burglary (Attempt). 1000 block Genesee Avenue between 6:30 and 8 a.m. An unknown suspect pried a window in an attempt to gain entry but was unsuccessful. #06220
Armed Robbery. Keith Avenue / Robertson Boulevard at 11:15 p.m. A man was walking on Keith Avenue when three men surrounded him. One of the suspects pointed a handgun at the victim and demanded his property. The victim complied. #06247
Vehicle Burglary. Santa Monica Boulevard / Palm Avenue between 8 and 11 p.m. An unknown suspect smashed the front passenger's side window and removed property. #06238
Vehicle Burglary. Santa Monica Boulevard / Palm Avenue between 9 and 11:40 p.m. An unknown suspect smashed the front passenger's side window and removed property. #06242
Sept. 19
Aggravated Assault – Other Weapon (Suspect Arrested). 7900 block Santa Monica Boulevard at 2 p.m. A man pointed a pen and threatened to hurt an employee during a dispute inside the store. Responding deputies located and arrested the suspect. #06255
Grand Theft. 8800 block Santa Monica Boulevard at midnight. An unknown suspect removed a cell phone from the victim's purse while on the dance floor. #06251
Grand Theft. 7100 block Santa Monica Boulevard at 7 p.m. Two men pulled a cell phone from a display stand and left the store without payment. #06260
Residential Burglary. 8200 block Norton Avenue between 3 and 5 pm. An unknown suspect used an opened sliding door at the rear of the residence to gain entry and removed property. #06264
Vehicle Burglary. 8700 block Sunset Boulevard between 7 and 11:10 p.m. An unknown suspect smashed the rear passenger's side window and removed property. #06262
Vehicle Burglary. Santa Monica Boulevard / Almont Drive between 11:18 p.m. and 1 a.m. An unknown suspect smashed the rear passenger's side window and pushed the rear seat down but did not take anything. #06269
Vehicle Burglary. 8900 block Melrose Avenue between 10:30 p.m. and 12:43 a.m. An unknown suspect smashed the rear passenger's side window and removed property. #06270
Vehicle Burglary. 600 block North Robertson Boulevard between 10:48 and 11:55 p.m. An unknown suspect smashed the rear passenger's side window and removed property. #06272
Sept. 20
Aggravated Assault – Other Weapon (Suspect Arrested). 400 block Doheny Drive at 11:50 a.m. A man threw a credit card reader at an employee because he was upset about past due fees. Responding deputies located and arrested the suspect. #06279
Aggravated Assault – Other Weapon. 1200 block North La Brea Avenue at 4:45 p.m. A man threw a store sign at an employee after being asked to return stolen items. The suspect fled the area on foot. #06286
Grand Theft. 1200 block Harper Avenue between 6:15 and 7:40 p.m. An unknown suspect removed property from the center console and back seat of the unlocked vehicle. #06311
Residential Burglary (Suspect Arrested). 900 block Palm Avenue at 6:44 p.m. A woman knocked on the front door and then pushed her way into the apartment when the victim opened the door. The suspect was arrested by responding deputies. #06287
Vehicle Burglary. Westbourne Drive / Santa Monica Boulevard between midnight and 2:15 a.m. An unknown suspect smashed the rear passenger's side window but did not take anything. #06273
Vehicle Burglary. Westbourne Drive / Santa Monica Boulevard between midnight and 2:15 a.m. An unknown suspect smashed the rear passenger's side window and removed property. #06274
Sept. 21
Grand Theft. 100 block North Robertson Boulevard at 2:50 p.m. A woman removed a handbag from a display case and left the store without payment. #06307
Vehicle Burglary. 500 block La Cienega Boulevard between 11:23 p.m. and 2:10 a.m. An unknown suspect smashed the rear passenger's side auxiliary window and ransacked the vehicle but did not take anything. #06319
Sept. 22
Grand Theft. 1100 block Greenacre Avenue at 6:43 a.m. A man removed a bicycle from the back yard and damaged a wooden gate as he was attempting to leave. The bicycle was recovered nearby. #06321
Other Burglary. 1000 block Ogden Drive between midnight and 7 a.m. An unknown suspect used an unlocked door to gain entry and removed property. #06328
Other Burglary (Suspects Arrested). 7300 block Romaine Street at 6 p.m. Six men were arrested for using force to enter a vacant house and stealing utilities. #06335
Sept. 23
Residential Burglary. 900 block Larrabee Street between 2 and 9 a.m. An unknown suspect removed property from the kitchen counter. No sign of forced entry. #06347
Armed Robbery. 8800 block Harratt Street at 12:10 a.m. A man and a woman were standing near the driveway waiting for a rideshare vehicle when a man approached them while armed with a gun and demanded their property. The victims complied. #06342
Strong Arm Robbery. 7100 block Romaine Street at 10:30 p.m. A man was walking on the sidewalk and talking on his cell phone when two men approached him from behind and shoved him to the ground. The suspects took property from the victim and then fled the area on foot. #06364