This is not a great time to be a tenant in West Hollywood. Rents are high and getting higher. For long term tenants whose incomes are not keeping up with rising economic tide of the Westside, the challenges are even more daunting.
Long time tenants are increasingly targeted for eviction because they are paying relatively low rents while adjoining identical units are renting for astronomical sums to newer tenants. Thus there are financial incentives for landlords to find reasons to evict long term tenants, who are often older individuals on limited incomes, tenants who avoid asking for normal maintenance in order not to rock the boat. Often alone and elderly, they are prime targets.
This year, the authorized annual rent increase for West Hollywood tenants in rent-stabilized apartments was 3%, one of the highest ever. While many tenants will see that as a relatively minor additional $40 or $50 a month, that can be a lot of money for people whose incomes don't match that of their newer neighbors. With the cost of living likely to escalate even further with Trump's trade wars, we could be looking at 4% or even 5% annual rent increases in the near future.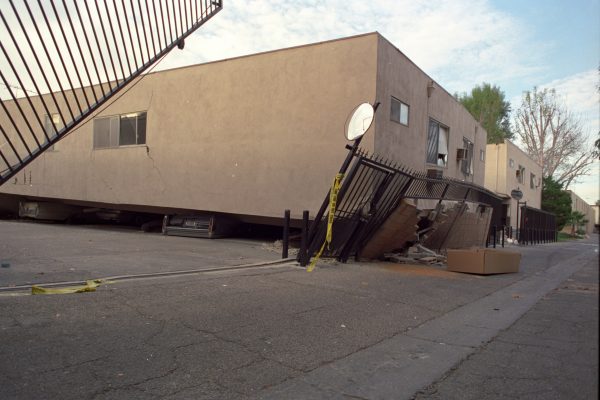 Given that the rising prices of food, utilities, fuel and other necessities aren't matched by annual increases in Social Security payments, many retired tenants are faced with hard choices. If they are displaced by high rents, a new affordable unit is West Hollywood is increasingly out of their reach. Rents throughout the rest of Los Angeles County are equally unaffordable to people on limited income, many of may be faced with increases totaling $200 or even $300 a month over the next couple of years. That is a lot of money if you are part of the American workforce whose wages have stagnated.
And now these same tenants have to worry about the additional increases due to earthquake retrofitting.
A survey by an outside contractor has determined that more than 800 aging apartment buildings in West Hollywood may be vulnerable to damage from an earthquake. The owners of those buildings will be required to hire their own experts to determine if their buildings are actually vulnerable. If so, they will have to pay to retrofit them. The West Hollywood City Council is expected to act later in October on a recommendation from the City Hall staff and the Rent Stabilization Commission that landlords be allowed to pass through a portion of the cost of earthquake retrofitting to all tenants, with a cap of $38 a month regardless of income
These vulnerable buildings are where most of our long term tenants make their homes. They will be faced with fees that meet or approach the maximum pass through of $38 a month. While this may not seem like much to a lot to some WeHo residents, it is a lot of money for many of our neighbors and friends.
While I have not heard anyone dismiss the need for earthquake retrofitting, the cost of it has created an air of uncertainty among many of my friends who survive on marginal incomes and have lived in West Hollywood for decades. Many of these people are the creative yeast of our city — the actors, artists, below-the-line industry types, the sassy waitresses, the non-conformists and the bohemian lumpen proletarian free spirits who are credited for giving West Hollywood its "we're not in Kansas anymore" reputation.
The retrofitting proposal has been a dilemma for the City Council. Not addressing the issue could put hundreds of lives in danger. On the other hand, mandating that landlords absorb the entire cost of retrofitting could push some of them to avail themselves of the Ellis Act, evict their tenants and go out of the rental business. As we have seen, there is no shortage of deep-pocketed developers anxious to demolish mid century apartments to build luxury units.
So we have a recommendation coming before the City Council to have tenants of the buildings mandated for retrofitting contribute toward the cost of making their buildings safe. The retrofitting will extend the useful life of the building, which is good for tenants and clearly lucrative for landlords.
Some tenants have pointed out that they don't have deep pockets don't understand why they should have to contribute toward resolving a health and safety issue that should paid for by property owners as part of their duty to maintain their rental property. This raises the essential question: Who benefits most by having tenants contribute toward improvements to buildings which they don't own?
Some tenant advocates are saying landlords will receive a windfall from tenant contributions. On the other hand, city officials are saying that these contributions will discourage landlords from demolishing their buildings so they don't have to go through the annoyance and expense of these repairs. They argue that taking this step to keep owners in the rental business is in tenants' best interest.
Two council members, because they are renters, will not be participating in the City Council's debate on this issue. One of them, Lindsay Horvath, has expressed concern about how any pass through would impact residents of limited income. Mayor John Duran was dismissive of her concerns, making a dig in the Los Angeles Times that young people who opposed the pass through weren't old enough to remember the impact of a major earthquake.
This issue will have an impact on 30% to 40% of our affordable rental housing units. Because these buildings are mostly older, they house a higher percentage of long-term and low-income tenants. While the Council will undoubtedly provide some sort of assistance or exemption to low income people, the devil is always in the details. If the Council believes all tenants should contribute toward the retro-fitting, then the city is going to have to provide a subsidy for low income tenants. That has pretty much been considered a given, but where will the city draw the line on who will qualify for assistance?
This issue is going to have an impact on hundreds if not thousands of people who will be challenged to meet another burden on their budgets. Providing assistance to these people should be considered our top social service priority as this is about keeping people in their homes.
Whenever the City Council is talking about a need to spend money, someone always reminds us about the $3 million the city has collected from those applying to open marijuana retail operations in West Hollywood. But that pot of money probably is not even close to what we would need to provide for all who face potential displacement if a pass through is mandated. It is not even clear that the city has data as to this issue.
If the city is going to mandate contributions from tenants, then in choosing those who are exempted or whose retrofit payments will be subsidized by the city, the city needs to reach beyond folks living on Social Security or disability assistance. We need to make sure no one is threatened with loss of housing due to this program. This will be our most immediate Social Service need if the city insists on a tenant contribution to the program.
I understand that small "mom and pop" building owners might need assistance in dealing with the expense of retro-fitting. But it seems to me that owners of more than 50 units should not get the benefit of a partial tenant pass through or mandatory contribution unless those owners can show a hardship. The city has not taken into account the mega-landlords, corporations or limited liability companies that own hundreds or even thousands of units in Los Angeles County. It is hard to imagine that these deep-pocketed owners have any need for any contribution from their tenants. It would seem to me that mandating a tenant contribution for repairs in their buildings is a windfall to those who are currently reaping the benefits of the area's lucrative rental market.
While the city has done an admirable job with outreach regarding this proposal, there is still a need for a vigorous debate on this issue. It is a tough call, but we need to make sure that a well intentioned program does not have disastrous unintended consequences for West Hollywood's tenants.