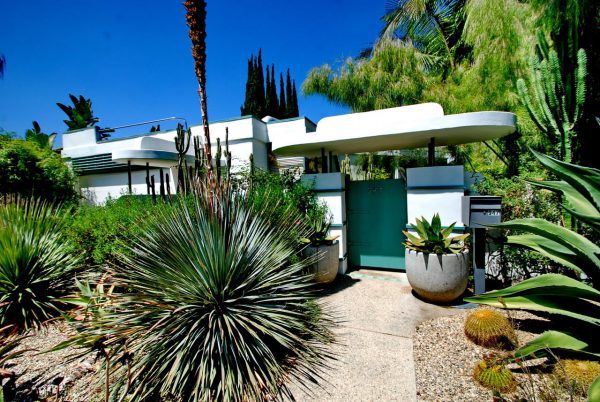 A 1936 Streamline Moderne style house designed by noted architect William Kesling received a Historic Cultural Monument designation Thursday with a unanimous vote from the city of Los Angeles's Cultural Heritage Commission. The designation now goes to the full 15-member Los Angeles City Council for consideration before it is final.
Located at 947 Martel Ave., just 100 feet south of the West Hollywood border at Romaine Street, the house was commissioned by Oscar-winning actor Wallace Beery and is commonly known as the "Beery Hollywood Hideaway" or sometimes just the "Beery House."
The single-story house incorporates many features of the Streamline Moderne style that was popular in the 1930s, including a flat roof, rounded corners, white stucco walls, steel windows and raised horizontal banding near the roofline. The house has many unique features including an ornate wall fountain outside the front door, a built in dining room table and chairs, flagstone fireplace and large curved windows in the kitchen.
The staff report recommending designation states the house is "highly intact and retains a high level of integrity of location, design, settings, materials, workmanship, feeling, and association to convey its significance."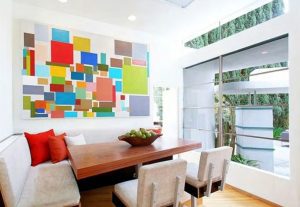 The Cultural Heritage Commission approved the designation with minimal discussion, Commissioner Gail Kennard calling it, "worthy of designation."
Beery, who was a top box-office draw in the 1930s and received a Best Actor Academy Award for the 1931 film "The Champ," owned the house for less than year, but his name is still attached to it due to his celebrity. It has gone through many owners over the years, including one couple who fully restored it in the 1980s.
In 2017, Beverly Hills-based developer Ilan Gorodezki purchased the house and filed plans to demolish it, intending to build apartments. That's when preservation activist Steven Luftman got busy. Joined by his friends Dale Kendall and Charles Fisher, Luftman filed the paperwork for the Historic Cultural Monument designation.
The house was already listed in Survey LA, a comprehensive review of potentially historic properties throughout the city of Los Angeles. However, inclusion on Survey LA does not automatically bestow the Historic Cultural Monument status; each property must be considered individually after an application is filed.
"Kesling's residential architecture is really influential," Luftman explained to WEHOville. "This may be his most famous house. It's beautiful and highly intact. It would be tragedy to see this house demolished."
Gorodezki withdrew the demolition plans once Luftman filed the application. In fact, he did not attend today's Cultural Heritage Commission meeting. When WEHOville spoke with Gorodezki on Tuesday, he said does not intend to fight the designation, but is uncertain what he will do with the property.
"I'll keep it. It's just going to be a historic property," Gorodezki said. "Maybe I'll rent it. Maybe I'll sell it. I'm not real solid on it. It's a surprise for everyone here."
Luftman said Gorodezki had been renting the house on Airbnb earlier this year, but Gorodezki would not confirm that.
The Historic Cultural Monument designation makes it more difficult, but not impossible to demolish the building.
Kesling's Homes
William Kesling is known primarily for his Streamline Moderne style of homes, constructing some 30 residential homes in the Los Angeles area in the mid 1930s, many of them in the Silver Lake area. Twenty of Kesling's homes are still standing today, but only one – the Skinner House at 1530 Easterly Terrace in Silver Lake – has been historically designated so far.
WeHo residents may not have noticed the Beery Hollywood Hideaway on Martel. Sitting on a deep but narrow lot, it's easy to overlook thanks to high hedges on the sides plus a garage and white stucco gated walls in front obscuring the house itself.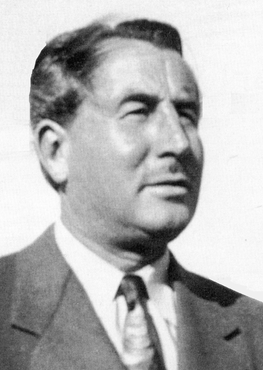 WeHo residents are likely more familiar with Kesling's other Streamline Moderne house in the area, the two-story "Beery Duplex," which sits on the southeast corner of Waring and Harper avenues in Los Angeles, just a block south of the WeHo border. Although that property appears to be a large single-family home, it was built as a duplex. Wallace Beery, intending it as an income property, commissioned Kesling to build it at the same time he commissioned the house on Martel.
There is one other Kesling house in the immediate area, the Rivero house at 1347 Miller Drive, in the Hollywood Hills north of Sunset Boulevard.
Ironically, Kesling did not have a degree in architecture, but as Luftman noted, he was still a great designer. Kesling served as a draftsman for famed architect Rudolf Schindler following World War I and then worked for a decade as a construction superintendent for Jarboe Construction Company. In 1934, he and his wife, Ehrma, opened their own contracting company, Kesling Modern Structures, headquartered in Silver Lake.
However, in 1937, Kesling experienced financial problems and pleaded guilty to one count of fraud for the amount of $24 (the equivalent of $430 in today's money). Placed on probation, he moved to San Francisco where he worked for a construction firm for two years. After that, he moved to the San Diego area and again designed homes, but this time in a Mid-Century Modern style that was gaining popularity.
Luftman, who works in advertising as an art director, became a preservation activist when the historic apartment building he lived in near the Beverly Center was slated for demolition.
Although filing paperwork to save historic structures is time consuming and often fighting deep-pocketed developers is daunting, Luftman feels it is worth the effort.
"This is Los Angeles's history," said Luftman, who spearheaded (along with friend Keith Nakata) the effort to save the Lytton Bank building in the shopping complex on the southwest corner of Sunset Boulevard and Crescent Heights. "We have such a rich architectural history, I don't believe we get credit. When people think of cities with great architectural history, Los Angeles doesn't come up on the list very often. But I believe we do and preserving buildings like this will make people realize just how important architecture is to cities and how important architectural heritage is."