The City of West Hollywood has issued a statement condemning the U.S. Senate's decision on Saturday to confirm Brett Kavanaugh as an associate justice on the U.S. Supreme Court.
"Brett Kavanaugh's display of rage and belligerence at the Senate Judiciary Committee hearings proves that he does not have the temperament to be a judge — much less on the Supreme Court," said Mayor John Duran, who is a lawyer. "It is abhorrent to think we are placing our future, our equality, and our liberty in the hands of a drunken frat boy who sexually assaulted a teenage girl while his friend Mark Judge stood by and laughed. This is a sad moment in the history of our nation."
"The Senate and all of America deserved a better choice than Brett Kavanaugh," said Councilmember John D'Amico. "There is more work for all of us to do."
The nomination of Judge Kavanaugh first raised concerns among progressive organizations because of his embrace of the conservative legal movement. Judge Kavanaugh received the approval of the Heritage Foundation and the Federalist Society, two groups that champion overturning Roe v. Wade, the 1973 US Supreme Court decision that legalized abortion in the United States. In August 2018, the West Hollywood City Council adopted a resolution to oppose the nomination of Judge Kavanaugh and urged the Senate to reject the nomination.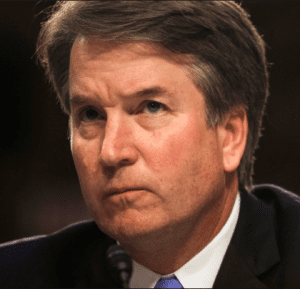 Concerns about Judge Kavanaugh were amplified after allegations of sexual assault were made public and Dr. Christine Blasey Ford testified in a Senate Judiciary Committee hearing. Following a weeklong FBI investigation, the Senate voted to confirm Judge Kavanaugh.
"Judge Kavanaugh has not demonstrated the impartiality we should expect from nominees for the Supreme Court. But of course that's exactly why he was nominated and he is being confirmed," said Councilmember John Heilman. "The president and his allies in the Senate don't believe in an independent and impartial judiciary. They want someone who will support their assault on civil rights. This is a dark day for our democracy."
"Today marks another shameful moment in American history," said Councilmember Lindsey Horvath. "The Senate has acted against the protection of victims of sexual assault — and against the provisions of the Violence Against Women Act — and has confirmed a violator of women's safety and trust to the highest court in the land. Blaming and shaming victims is not justice. Appointing Kavanaugh is not justice. With this appointment, women are clearly and deliberately under attack in this country. I am grateful for the leadership of Senators Feinstein and Harris. I commend Senators Heitkamp and Murkowski for their courage and conviction — both face daunting consequences for their selfless votes."
"It is outrageous that, through the hearing process, the Senate Judiciary Committee placed politics ahead of the American people," said Councilmember Lauren Meister. "The Senate vote to confirm Brett Kavanaugh to the Supreme Court is deeply disappointing. The process warranted a full and thorough FBI investigation. Instead, what we received was a week for the FBI to prepare a short report based on a few interviews. This is a lifetime appointment to the most powerful court in the land. This appointment will have lasting negative consequences for our judicial system and for our democracy."
The West Hollywood City Council, a majority of whose voters are registered as Democrats, is known for taking liberal or progressive positions on national political issues involving the rights of LGBT people, immigrants, women and others. It was the first city in the nation to declare itself pro-choice and it has continually supported state and federal legislation protecting and advancing women's reproductive rights and access to healthcare.