The Pacific Design Center, once seen as a major location for wholesale vendors of home furnishings and accessories, continues to expand its role as a provider of office space in a city that has little.
Charles Cohen, owner and developer of the Pacific Design Center, has announced that WeWork, the national coworking company, has more than doubled its presence at the PDC to accommodate WeWork's shared working environment.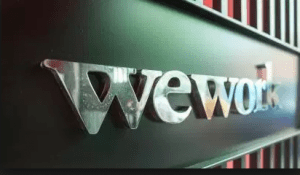 Previously, WeWork leased the entire seventh and eighth floors of PDC's RedBuilding for a total of 70,000 square feet. WeWork has added 39,000 square feet on the 11th floor of the RedBuilding, and another 54,500-square-feet on the seventh floor of the PDC's Green Building, all in long-term lease agreements. WeWork, one of the fastest-growing startups in the U.S., is also a tenant in several of Cohen's buildings in New York City.
"With 1.7 million people predicted to be working in thousands of coworking spaces worldwide by the end of 2018, WeWork is well prepared for the future, thanks to PDC's large, flexible spaces that can accommodate a multitude of configurations," said Marc Horowitz, senior vice president and national director of leasing for Cohen Brothers Realty Corp.
In an announcement of the lease, the PDC said "WeWork and its entrepreneurial, millennial clients are a perfect fit for the Pacific Design Center, with its creative mix of entrepreneurial and entertainment tenants and its sought-after West Hollywood location. Coworking is a style of different independent companies or professionals conducting their activities in a shared office or studio environment."