Are you tired?
I'm tired.
I'm tired of getting yet another phone call telling me someone I care about has taken his or her life. I'm tired of wondering what I could have done but not knowing until it was too late. I'm tired of losing people who should be alive making their legacy, but instead I'm hearing elegies of a life cut short. And I am exhausted talking about actions to stop it only for them to lose momentum to the passage of time and the schedules we all try to keep.
West Hollywood lost one of its best nearly a month ago. Caesar Torres, in so many ways, was the life force of the community. He was the kind of person who bucked the LA stereotype because he didn't ask "What can you do for me?" but instead asked "How can I help you?"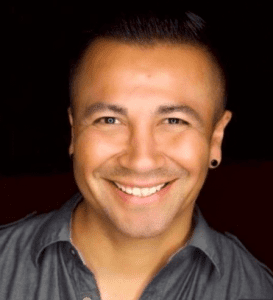 When Impulse first launched Caesar was the first bar manager to offer his space to us to host an event. It was in that moment I realized this person had the genuine heart of someone who cared passionately for the community in which he lived. Caesar had an energy that drew people to him. His close friends were family, and when you spoke with him, you felt you had known him your whole life. His smile would light up the club in a way the elaborate lighting system just couldn't. When you were with him, you were home.
When we lost Caesar, we lost a light that can never be replaced.
Suicide does not discriminate. When it takes someone the hurt they feel doesn't go away with them, it transfers to those they love. Our community is hurting, it's aching, we're broken. We need to heal but to do so we must not look outward to find a remedy but rather inward.
There is something happening in our community. Something wrong. We are lacking the compassion that we as humans need. We aren't treating others how we would like to be treated. We have become isolated in the silos our own self. Social media has made our world more connected than ever and while that has made our world better it has also had negative consequences. We use our screens as shields. We forget that a real person exists and lives behind a social media profile. This behavior found its way offline and has permeated into our clubs, our cities, our lives.
When did the LGBTQ community stop being a community? Where did we lose our sense of empathy? I don't want to use this moment to go back and retrace our steps, but rather to harness this moment to propel us forward. We can use this to regain what exists in all of us: our inherent desire to be the best versions of ourselves. It's easier to do the wrong thing, but it's never as beneficial as the right thing, even though that's the harder journey. Mental health is something that will always differ person to person. It isn't something that always makes sense. How can someone that is so loved and always surrounded by those who care deeply for him feel so alone?
In order to effectuate this, we have to start being comfortable being uncomfortable. We all have to stop turning blind eyes to those we see struggling, even if they seem so strong. We must start reaching out to our friends if we feel we can't go forward. We need to start making genuine connections because without them we will never thrive, and we will never truly live.
Are you tired?
Well it's time we wake up because have work to do. We need to get energized. We need to shed our survivor's guilt. We can't save those we've lost but we can make sure their memories motivate us on the path forward because it takes all of us to make this effort. We need to dig deep down and make a daily commitment to this. We need to channel our inner Caesar and ask:
"How can I help you?"
Watch "GAYish" Episode 3: The Red Dress – Starring Alaska Thunderfuck, Manila Luzon and Jai Rodriguez to learn how we should love each other: