John Erickson, director of public affairs at Planned Parenthood Los Angeles and the president of the National Organization for Women's Hollywood chapter, has been named to the West Hollywood Planning Commission.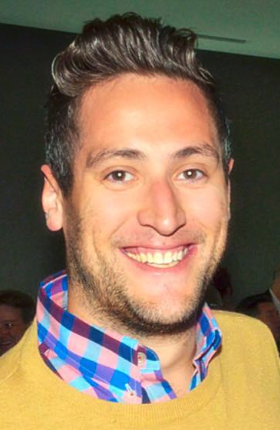 City Councilmember John Heilman announced Erickson's appointment last night. He will replace David Aghaei, another Heilman appointee, who is leaving the commission because he is moving from West Hollywood.
The Planning Commission, which has seven members, is arguably the most important of the 15 advisory boards and commissions serving the City of West Hollywood. Its members review proposed new developments and grant or deny requests for variances to the city's zoning code.
Erickson, 32, has been active in civic affairs for a number of years. He currently serve on the city's Lesbian and Gay Advisory Board. He has worked as deputy to former City Councilmember Abbe Land and a community events technician for the city. Erickson also served as the president of the West Hollywood Municipal Employees Union (WEHOME), AFSCME Local 3339, AFL-CIO.
In 2017, Gov. Jerry Brown appointed Erickson to the California Commission on the Status of Women and Girls, the first man so appointed. He currently serves as president of the Hollywood Chapter for the National Organization for Women, is on the board of the ACLU of Southern California and is chair of the Legislative Committee for the Stonewall Democratic Club.