In every small town there are businesses that stand out from their competitors – sometimes because of their length of service, sometimes because of their quality of service, sometimes because they are classic mom 'n pop businesses that have managed to thrive and stay alive despite being battered by the early wave of chain competitors and today's seismic surge of online product and service providers.
In West Hollywood, one of those businesses is 24 Hour Fitness, the gym on the south side of Santa Monica Boulevard near Westmount that is part of a chain based in San Ramon that claims to operate 425 fitness centers. 24 Hour (which in West Hollywood actually closes at midnight Monday through Thursday and 11 p.m. Friday, Saturday and Sunday ) stands out because of its location in a heavily trafficked part of town. And it also stands out because it occupies a spot that has housed several gyms infamous for their past reputation as places where gay men exercised their sexual desires as much as their muscles.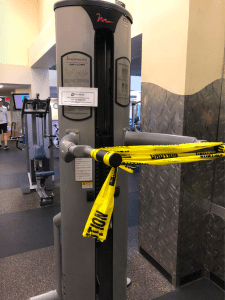 Today's 24 Hour has tempered the sexual steam a bit by replacing the single-sex jacuzzi, sauna and steam room with co-ed facilities. (However, subscribers to the OnlyFans.com sites of some local porn performers who have chosen WeHo's 24 Hour Fitness as a stage can still see some gay sexual steam.)
I'm writing this op-ed because I belong to 24 Hour Fitness and it is on the agenda of the city Disability Advisory Board's Wednesday meeting, where the board intends to honor it with a Disability Service Award in the Business category. In my humble opinion, that would be a mistake.
Why would WEHOville oppose such an award to 24 Hour Fitness? Well, this is an opinion piece that reflects the opinion of Hank Scott, not that of me and the other folks who work with me to publish WEHOville. I have struggled with whether to use WEHOville to call out the issues I have with 24 Hour Fitness as an individual, but have decided to share them because I now understand that those are the concerns of many of my fellow gym members who grumble and complain to me and among one another but not to the gym's management.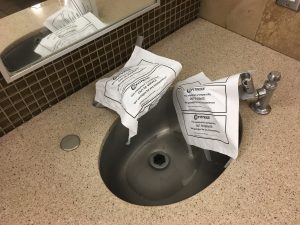 To put it bluntly, 24 Hour Fitness is a mess — the most poorly managed of the dozen or more gyms I have belonged to over the years. This is a gym where one sometimes can't find soap in the showers or the bathroom sinks, sometimes can't get towels, and occasionally finds there is no toilet paper in any of the stalls. This is a gym where exercise equipment (and water fountains) can remain broken for many weeks. This is where an ambulance was called recently to rescue a woman who was injured by a piece of broken gym equipment.  (My two injuries from broken equipment, by the way, were painful but didn't require medical care).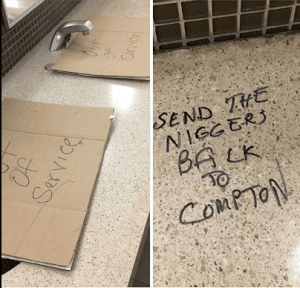 It is a gym where I was stunned a little more than a year ago to find the words "Send the n**gers back to Compton" scrawled on two sink counters. Two other African-American gym members were upset by what they saw, but said they weren't surprised. One of them told me it had taken most of a day to get a similar slur removed. I took pictures.
It is a gym where the trash and dirty towels dropped on the floor make one think of downtown L.A.'s Skid Row. It is a gym where those who love cockroaches can find them on the lowest floor (I have pictures).
This is a gym whose president hasn't responded to my letter calling out the issues. The newest manager has threatened to revoke my membership for complaining loudly about these problems, although I'm now encouraged that she is working somewhat to address them, albeit without the corporate support she needs. She still hasn't followed my suggestion to have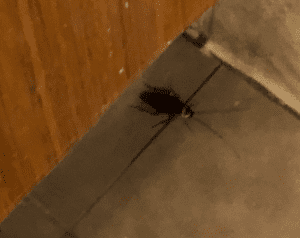 a staffer walk through the locker rooms hourly to check the toilets and showers and stroll the exercise rooms to spot possible problems there.
And, to answer the obvious question, this is a gym where I remain a member because it's only a five-minute walk from my home and my membership fee is covered by my health insurance policy (i.e. it's free). And also because I don't like to give up where change is clearly needed and won't happen without pressure.
West Hollywood deserves better than this. Those who are members of this gym need to raise their voices – daily – about the poor management. And the city's Disabilities Advisory Board needs to award a business that truly supports people with disabilities and isn't so poorly managed that it actually might encourage them.