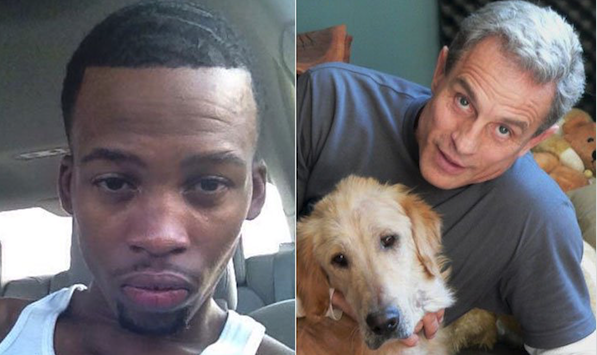 The Los Angeles County Human Relations Commission has pressed the Sheriff's Department for information about its investigation into the death of Gemmel Moore and requested the assistance of the West Hollywood City Council in getting that information.
Moore, a 26-year-old black gay man, was found dead of a methamphetamine overdose on July 27, 2017, in the Laurel Avenue apartment of Ed Buck, a then 63-year-old white gay man who was known for his donations to Democratic Party candidates and his advocacy for animal rights. Evidence emerged in an investigation of Moore's death that Buck had recruited young black men to do illegal drugs with him.
The L.A. County Coroner's Office originally ruled Moore's death an accident due to a drug overdose. Pressure from members of Moore's family, black activists, WeHo City Councilmember Lindsey Horvath and L.A. Councilmember Mike Bonin led to the Sheriff's Department opening an investigation into the death. The L.A. District Attorney in July declined to prosecute Buck, saying there was insufficient evidence of his guilt from the investigation. The Coroner's Office reported drug paraphernalia in Buck's apartment. A copy of Gemmel Moore's diary, also found in the apartment, included a statement from him saying that Buck had paid him to inject methamphetamine into his body. Buck, through his lawyer, has denied the allegations. Buck was discovered to have posted a solicitation for young black men on a gay sex hookup site several weeks after Moore's death. Neighbors in Buck's building at 1234 Laurel Ave. have told WEHOville that young black men continue tso visit Buck, although the purpose of their visits is unclear.
In a letter to Sheriff Jim McDonnell and the WeHo City Council, the Human Relations Commission raised the following questions:
–Did LASD conduct a formal interview with Ed Buck related to potential criminal conduct beyond any statements made on the evening of Gemmel Moore's death?
–What was LASD's determination as to whether Ed Buck engaged in criminal conduct in his private residence at any point in time within the applicable statutes of limitations?
–How many witnesses were interviewed by LASD alleging illegal conduct by Ed Buck within the applicable statutes of limitations?
–How many witnesses providing potentially relevant evidence about illegal conduct by Ed Buck were offered immunity?
A response from McDonnell dated Oct. 10 and signed by Stephen Johnson, chief of the department's detective division, answered some but not all of those questions. Johnson said that Ed Buck had refused to be interviewed by detectives. He did not say how many witnesses were interviewed or how many provided possible relevant information about Buck's behavior. He also did not answer the Human Relations Commission's question as to the Sheriff's Department's own determination as to whether Buck had engaged in criminal conduct during the period covered by the state's statute of limitations. In California, prosecutors have three years to bring charges against someone on a drug-related crime.
"Homicide detectives interviewed witnesses willing to provide statements, while other were reluctant to be interviewed," said Johnson, who acknowledged providing limited immunity to some potential witnesses who might have feared being arrested for admitting they had engaged in prostitution or drug use.
Johnson said that "numerous written and social media accounts presented disturbing information regarding this case." However, he added, "very little could be used without firsthand information being obtained."
Mayor John Duran disturbed members of Moore's family at a meeting in August 2017 when he discouraged escorts from coming forward with evidence about possible illegal behavior by Buck, who has been a donor to Duran's political campaigns. Duran, who is a lawyer, said that witnesses could be prosecuted if they didn't get a promise of immunity, and that that might require the expense of hiring a lawyer. Councilmember John D'Amico, whose initial election in 2011 was heavily promoted by Buck, is the only one of several Council members who responded to requests from black activists to return Buck's campaign donations. He made  a donation of $25 to a Go Fund Me campaign created by Moore's family. Buck donated a total of $1,000 to D'Amico's two campaigns, $500 for the 2011 campaign and $500 for the 2014 campaign.
The Human Relations Commission's Sept. 27 email to the West Hollywood City Council asked that the Council assist it in getting answers to the question it posed to the Sheriff's Department, with which the city contracts for public safety services. It asked that the Council take up the request at its Oct. 1 meeting. It was not, however, on the Council's public agenda nor was it on the agenda for its closed session on that date.
In its email, the Human Relations Commission said its questions arose from a public hearing on policing and human relations that was specifically geared to hearing from women and the LGBT community.