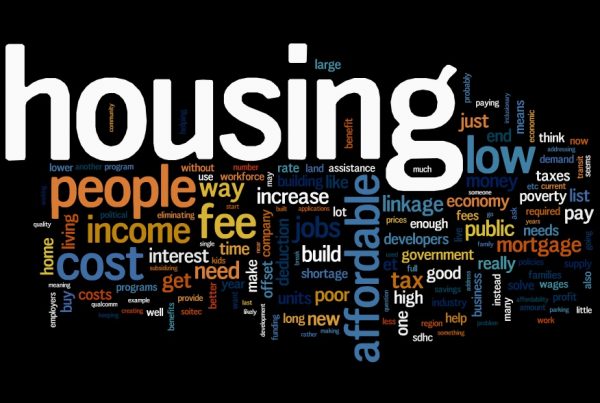 A lot of important choices will be on the ballot here in California on Nov. 6. Among those is the question of whether to pass Proposition 10, which unfortunately has gotten nowhere near the kind of attention it deserves from the mainstream media.
While it may get more clicks to report on the governor's race or the hotly contested campaign for the U.S. Senate, it's Prop. 10 that will perhaps have the biggest impact on the direction of our state and our country. Most people know that the housing crisis is quickly escalating, and solving it must be the urgent top priority of our government leaders.
The increased cost of housing is at the core of most of our society's biggest problems- income inequality, homelessness, aging in place. Until we address the underlying cause, these problems will continue to fester and get worse. Prop. 10 will take a huge step forward by eliminating Costa Hawkins, the statewide law passed by corporate interests back in the 1990's to restrict how far cities can go in adopting their own individual rent control ordinances.
For far too many years, lobbyists for the rich and powerful in Sacramento have prevented our legislators from taking action to repeal the law, despite it's obvious negative impacts on the general public. If you want to know why it's so important for us to finally repeal it, look no more further than the list of those who are bankrolling the effort to keep it in place.
Among the tawdry list of donors is the CEO of the Wall Street private equity firm The Blackstone Group, who has chipped in the measly sum of… $5 million. With all the important and consequential elections happening around the country, it speaks volumes that Wall Street fat cats are devoting such an immense amount of resources to a low profile ballot initiative.
There has been a lot of "fake news" put out there about Prop. 10 and what exactly it proposes to do. No, it doesn't force rent control on any city. Rather it gives local communities the flexibility to decide on their own what kind of rent control laws work for them. West Hollywood was a leader in the early 80's in passing its own rent stabilization ordinance; Costa Hawkins, however, when passed a decade later, severely hampered WeHo's ability to enforce its own laws. If we repeal it, however, that will change.
Yes, there are steps we can take locally to mitigate the housing crisis, and I hope we will take them. But if we're going to make a real, tangible difference in the lives of our people, then we need to stop with this piecemeal, incremental approach and "go big", be innovative. Passing Prop. 10 will be the first giant leap towards solving the crisis once and for all. I hope you'll join me in voting for it on Nov. 6.