There were seven thefts from vehicles in West Hollywood last week. But perhaps the most interesting of the serious crimes reported to the West Hollywood Sheriff's Station were the robbery of a woman by her ex-boyfriend while she was walking along Fountain Avenue on Oct. 20 and that theft of cash and jewelry on Oct. 21 by a man from the woman who was offering him a short-term rent of a room in her home. Both are evidence that those you need to be wary of may be those you know.  Below is a list of serious crimes reported to the Sheriff's Station  in WeHo last week.
Oct. 15
Grand Theft. 7600 block Lexington Avenue between 9:30 p.m. and 9 a.m. An unknown suspect removed property from the backseat and front seat of the unlocked vehicle. #06842
Grand Theft. 1000 block Westmount Drive at 1:30 pm. A man removed a flat screen TV from the hotel room he was staying in. #06831
Grand Theft. Robertson Boulevard / Santa Monica Boulevard between 12:30 and 7 a.m. An unknown suspect removed a cell phone and wallet from the victim's pocket. #06862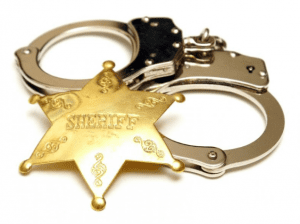 Residential Burglary. 900 block Sierra Bonita Avenue at 12:30 p.m. A man used an unlocked front door to gain entry and removed a media player from the living room. #06829
Strong Arm Robbery. 8000 block Santa Monica Boulevard at 5:23 p.m. A man reached his hand through an opening in the cashier's booth and removed six cartons of cigarettes. An employee attempted to intervene and was shoved away by the suspect. The suspect fled the area on foot. #06830
Oct. 16
Nothing significant to report.
Oct. 17
Aggravated Assault – Knife. 1000 block North Vista Street at 9:40 a.m. A man pointed a knife at the victim during an argument while inside the suspect's apartment. #06860
Oct. 18
Nothing significant to report.
Oct. 19
Grand Theft (Suspect Arrested). Detroit Street / Fountain Avenue at 5:16 p.m. A man was arrested for removing copper wiring from several lights ballasts that were located in a parking lot near Crescent Heights / Fountain Avenue. #06913
Residential Burglary. 8100 block Romaine Street between 7:20 p.m. and 12:30 a.m. An unknown suspect removed a safe and diamond necklace from the bedroom. No sign of forced entry. #06938
Grand Theft. 600 block West Knoll Drive between 7 p.m. and 9:30 a.m. An unknown suspect removed property from under the front seat of the unlocked vehicle. #06931
Grand Theft. 600 block North Robertson Boulevard between 11:30 p.m. and 1 a.m. An unknown suspect removed a cell phone from the victim's pocket while inside the club. #07006
Other Burglary. 1253 Laurel Avenue between 7 p.m. and 3 p.m. (next day). An unknown suspect broke the lock to a storage unit and removed an electric hand sander, shop-vac, paint brushes, and spray paint. #06941
Vehicle Burglary. 8700 block Sunset Boulevard between 7:30 p.m. and 12:30 a.m. An unknown suspect smashed the front passenger's side window and searched a backpack that was sitting on the front seat but did not take anything. #06922
Vehicle Burglary. 8700 block Sunset Boulevard between 8 p.m. and 12:30 a.m. An unknown suspect smashed the front passenger's side window and removed property from the rear floor board. #06923
Vehicle Burglary. 8400 block Sunset Boulevard between 11:50 p.m. and 1:50 a.m. An unknown suspect smashed the rear passenger's side window and removed property from the interior. #06928

Oct. 20
Aggravated Assault – Knife (Suspect Arrested). Fairfax Avenue / Santa Monica Boulevard at 5:20 p.m. A man pointed a knife and tried to stab another man during an argument on the street. The suspect was arrested. #06942
Grand Theft. 900 block North Palm Avenue at 7:30 a.m.. An unknown suspect removed an electric wheel chair that was left outside the victim's front door. #06930
Residential Burglary. 8200 block Romaine Street between 10 a.m. and 7:30 pm. An unknown suspect removed cash and tax documents from the bedroom dresser. No sign of forced entry. #06948
Strong Arm Robbery. Fountain Avenue / Spaulding Avenue at 3 a.m. A women was walking on Fountain Avenue when her ex-boyfriend approached her from behind, grabbed her by her shoulders, and removed her backpack, which contained a cell phone, iPad, and debit card. The suspect fled the area on foot. #06926
Oct. 21
Grand Theft. 8700 block Dorrington Avenue between 8 p.m. and 10 a.m. An unknown suspect removed the spare tire cover to a vehicle that was parked on the street. #06980
Grand Theft. 600 block North Robertson Boulevard at 12:45 a.m. An unknown suspect removed a cell phone from the victim's purse while inside the club. #06983
Other Burglary. 8500 block West Sunset Boulevard between 8:30 p.m. and 10 a.m. An unknown suspect pried the front door open to gain access and removed $10 from the cash register. #06979
Other Burglary. 8500 block Sunset Boulevard between 8:47 p.m. and 10 a.m. An unknown suspect removed a safe containing cash from under the front counter. #07003
Strong Arm Robbery (Suspect Arrested). 1000 block Laurel Avenue at 1:13 p.m. A man who was renting a room from the victim entered her bedroom without permission and removed cash and jewelry. The victim asked the suspect to return the property and was shoved away. The suspect fled the area on foot at was arrested by responding deputies. #06962