Jeff Pellissier and Keith Miller, a newly married West Hollywood couple, were the victims of a violent anti-gay attack Saturday on a small island off Key West, Fla.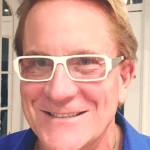 In an interview with the Miami Herald, Pellissier, an insurance agent, said he and Miller, a leadership coach, had rented a boat and an inflatable dinghy. They anchored the boat and used the dinghy to paddle to Wisteria Island to walk the beach and snorkel.
As they were getting ready to leave the island, Pellissier said a small skiff occupied by a man and a woman came forward. According to a police report, the occupants of the skiff, Christopher Thomas John Yarema, 43, and Stephanie Lynn Burnham, 35, yelled at Pellissier and Miller. "Hey Mr. Speedo [gay slur], get the [expletive] off our island!" Burnham threatened to kill them if they didn't leave quickly.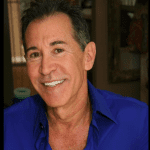 Burnham punched Pellissier in the face and hit him in the head with an oar. Yarema attempted to stab Pellissier twice but missed him, instead stabbing the dinghy.
Pellissier and Miller were able to get into the dinghy and travel back to their boat and radio for help.
Yarema and Burnham were arrested and taken to the Stock Island Detention Center where both were being held this afternoon on $15,000 bonds. According to the Herald, "Burnham was listed as a "stage performer" who is homeless. Yarema is listed as a fisherman and roofer with a Caroline Street address in Key West."
WEHOville has reached out to Pellissier for information about the incident and will update the story when he responds.